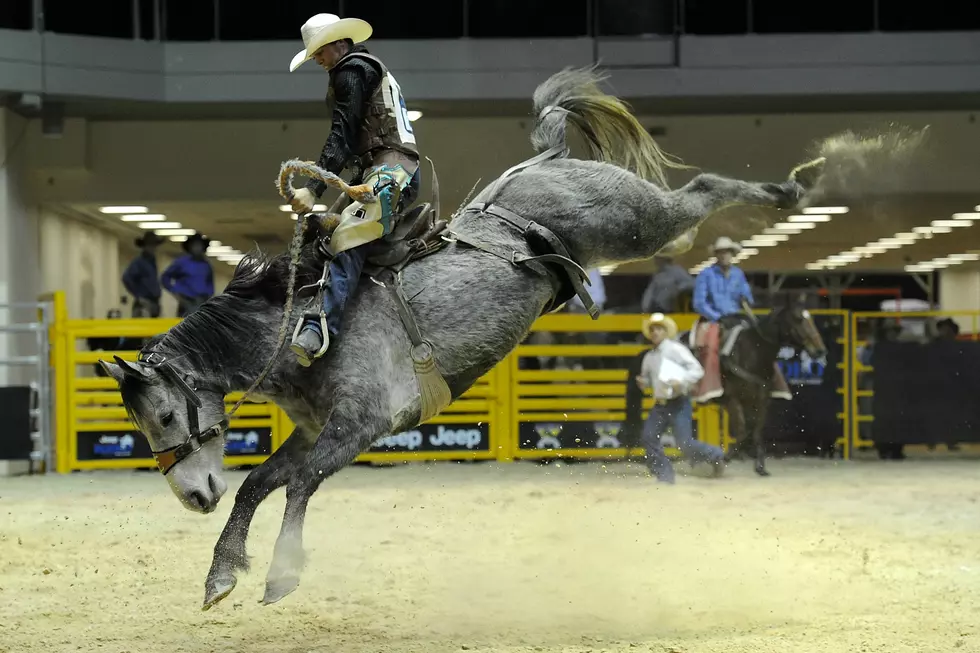 The 2020 West Texas Fair and Rodeo
Photo by Matt Roberts/Getty Images
It's time for the 2020 West Texas Fair and Rodeo and this year there are several changes due to the coronavrus pandemic. One major change is the new and modified schedule for both the fair and rodeo.
The new fair schedule will start on Friday, September 4th and run through Monday, Labor Day September 7th. Then the fairgrounds will close to the public on Tuesday and Wednesday, September 8th and 9th, as the fair and rodeo staff prepare the fairgrounds for the re-opening on Thursday, September 10, with a full offering of all it's  attractions, entertainment and food. The fair will continue through Saturday, September 19th.
This years 2020 West Texas Fair and Rodeo will adhere strictly to all of the Governor's mandates and well as all CDC, State and local guidelines.
"We are making this schedule change, to better accommodate the livestock shows by allowing more room in the First Financial Pavilion as well as the Guitar Arena by extending the livestock shows to three weekends during this pandemic time period.  Furthermore, we are asking all competitors and spectators to abide by the Governor's mandates."

Taylor County Expo Center General Manager Rochelle Johnson
The best part is the everyone gets in free from September 4th through September 7th for the Carnival Americana.  Everyone  that attends during these four days can come watch the livestock shows and enjoy the carnival. To ride the carnival rides, normal fees will apply. Beginning on Friday, September 11th through the 19th everyon will be charged regular gate admission.
This year, the PRCA Rodeo dates are September 11th, 12th, 17th, 18th and 19th. On Tuesday September 15th there's a special "Bulls at Night" which is a 'bull riding only' event.
The 2020 West Texas Fair and Rodeo hours are 4pm-11pm weekdays and 8am-11pm weekends. The West Texas fairgrounds are located at theTaylor County Expo Center at 1700 Highway 36 in southeast Abilene.
Cost to get in is $8 on weekdays, $11 on weekends, $4 for students K-College & children under 5 free. For the rodeo reserved seats are $15 balcony and $20 for box seating. However your "rodeo" ticket will get you into the fairgrounds but your fair grounds pass will not get you into the rodeo.
Ride tickets are only $1 each or a strip of 24 tickets is only $20. Daily carnival ride armbands are $30 or $80 for a season pass. All West Texas Fair and Rodeo tickets are available online here.
Military and their families get in free daily with I.D. (active or retired) and discounted armbands are available at the ITT office on base. Sneak-A-Peek is Thursday September 10th from 4pm till 10pm and armbands are $30 each. On "Can-tastic Night" (Thursday September 17th) gain free admission w/6- empty Coca Cola product cans & $30 will buy and armband (Sponsored by Coca-Cola).
Special attractions includes the Tractor Pull and pig races. The rodeo performances begin at 7:30pm. Live entertainment will be performed on the outdoor H-E-B Stage.
Passes and tickets are all available at the gate or online or charge by phone at (325)-677-4376. For more information check out TaylorCountyExpo.com.
Complete schedule and ticket prices here.
Enter your number to get our free mobile app
Coronavirus Pandemic: Which Tours and Festivals Are Canceled (and Not)?