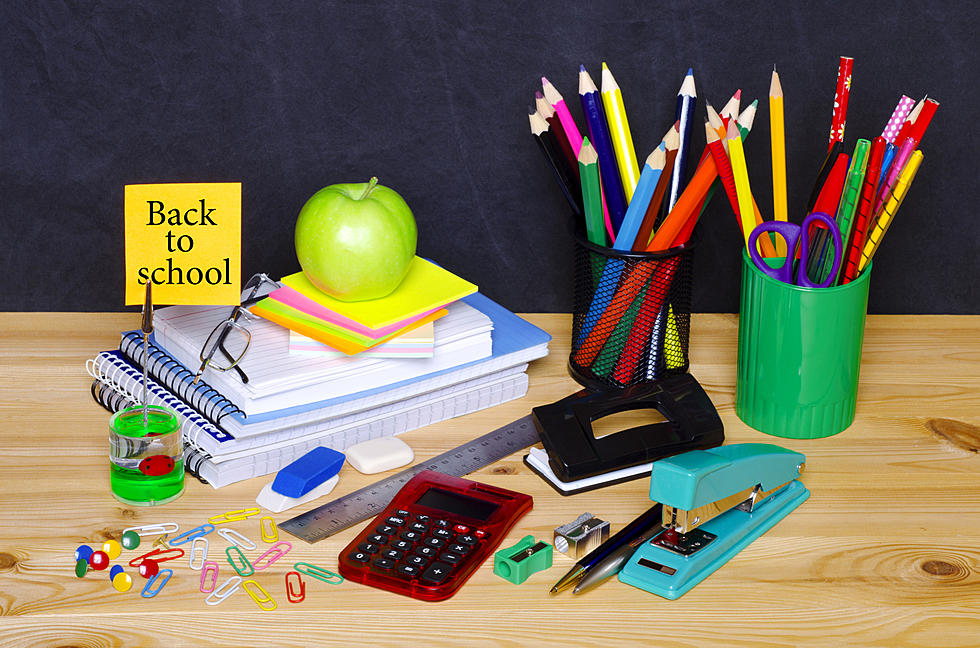 Help Stuff the Bus With School Supplies for West TX Kids in Need
tanuha2001
It feels like our kids just got out of school, but I'm already seeing commercials for school clothes, school registration, and even school supplies. Then again, I guess you can never start preparing too early, especially when fundraising students in need.
The Big Country chapter of Communities in Schools has teamed up with H-E-B for the annual "Stuff the Bus" school supply drive, which takes place July 7th through August 17th.
Communities In Schools of the Big Country currently serves multiple campuses in Abilene, Merkel, Wylie, Breckenridge, Brownwood, Snyder, and other Independent School Districts. What really sets them apart is their model of providing a broad range of integrated student support on each campus they serve. Annually, Communities in School Big Country assists over 1,500 students across multiple school districts and campuses.
Just one of the ways Communities in Schools helps out our students in need is by assisting them with basic school supplies. So, on your next visit to H-E-B, please make sure you help out by making a monetary donation at the cash register.
100% of your donation will go towards providing school supplies for local students in need. Simply ask your cashier to add a $1, $3, or $7 donation to your grocery bill. A $7 donation, actually, will buy a full supply kit for a student in need.
Some parents have to make the incredibly difficult decision of buying school supplies or paying rent or the electric bill. This is a way you can help ease the dilemma that decision brings.
Having the basic school supplies is monumental in helping our students achieve success in the classroom. Communities in Schools does even more as they help students out of the classroom as well.
You can further aid Communities in Schools' mission by making a donation here.
LOOK: Stunning animal photos from around the world
From grazing Tibetan antelope to migrating monarch butterflies, these 50 photos of wildlife around the world capture the staggering grace of the animal kingdom. The forthcoming gallery runs sequentially from air to land to water, and focuses on birds, land mammals, aquatic life, and insects as they work in pairs or groups, or sometimes all on their own.