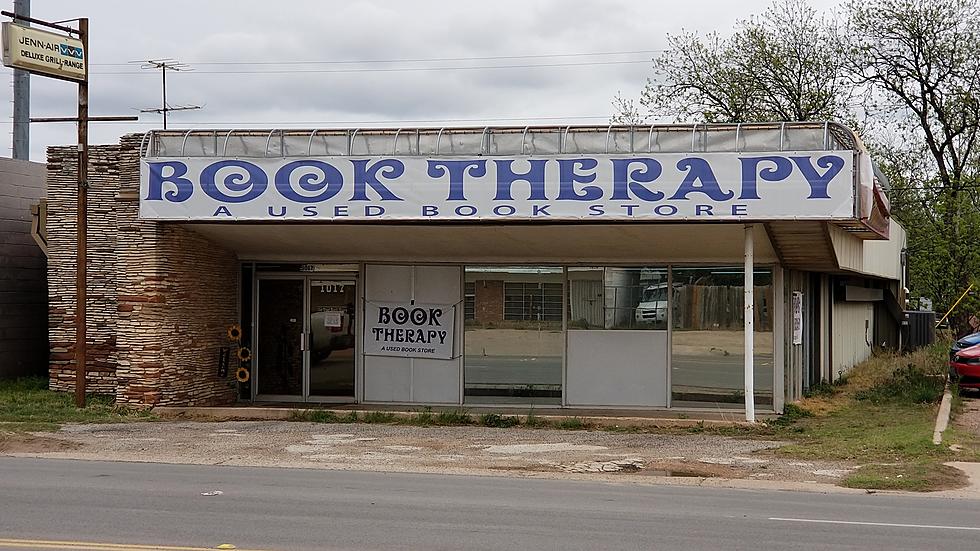 Abilene Bookstore Goes TikTok Viral With Book Cleaning Videos
Courtesy of Book Therapy on Facebook
A revitalized Abilene business has gone viral on the video-sharing platform TikTok after sharing the satisfying process of cleaning used books.
If you aren't native to TikTok, the genre of "satisfying" videos aim to put viewers at ease by showcasing moldable sand, factory machines, and other tools or processes that restore order to a chaotic group of items or reduce a viewer's stress — hence the "satisfaction."
Book Therapy's TikToks scratch a very specific itch that seems to resonate with a community on the app, who are watching videos (like the one above stripping price stickers from used books) in droves. The bookstore's first video to go viral has racked up 60,000 likes since November 2021.
Using an adhesive solvent-soaked pad and professional-grade razor makes the price stickers slip right off of the book covers with minimal tearing and damage to the book. I dare you to watch the video below and NOT be mesmerized.
In 2019, Book Therapy and Abilene Family Counseling took over locally-renown The Used Bookstore on Butternut St and renovated the familiar building to accommodate both businesses. You'll still find the same used bookstore at the front of the building, but owner Lise Powell's counseling center takes up the back offices.
If you want to support Book Therapy here in Abilene, you can swing by 1017 Butternut St. or shop online with them here.
12 Gorgeous Wedding Venues in the Abilene Area
Looking to tie the knot in the Big Country? From rustic flavor to sleek modern style, here are 12 of the prettiest wedding venues in the Abilene area.
LOOK: The Best Big Country Restaurants Outside Abilene, According to Listeners
Looking to eat out, but not in Abilene? Check out these listener-approved eateries in the Big Country.