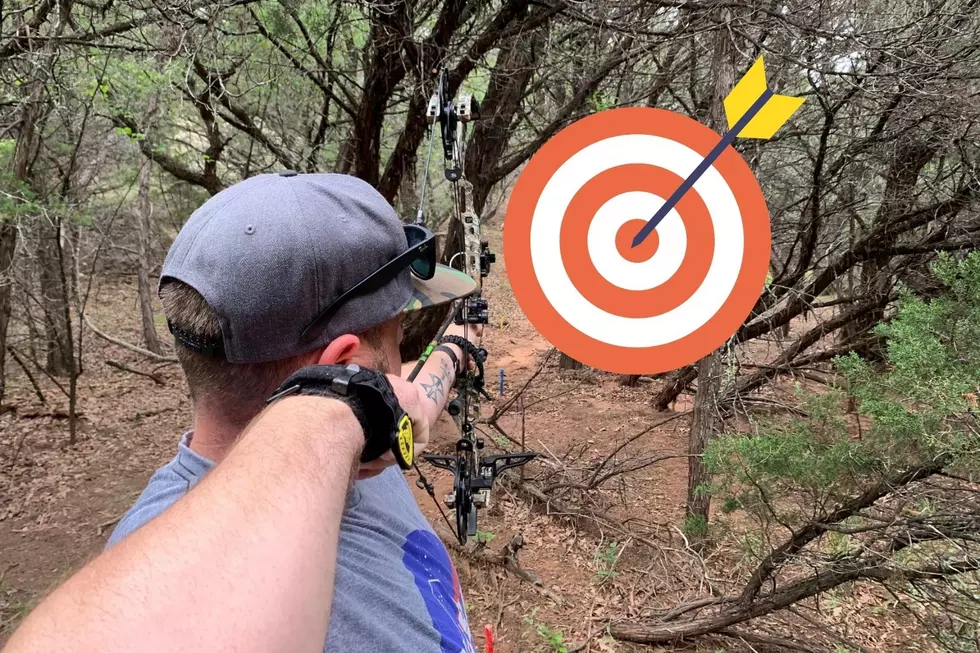 2nd Annual Foam is Our Friend Archery Match is for Veterans Only
Photo by: Abilene Vets Center / W.W. / Canva
Abilene's Vet Center will be hosting its 2nd Annual Foam is Our Friend Archery Match on Friday, October 21, from 9 am to 1 pm. This is an event that is exclusively for veterans only and is inspired by the Texas Veteran archery therapy group. This event is only open to veterans
This is an opportunity for our area veterans to spend some time with other veterans in the great outdoors having some fun in an archery competition. Even if you've never experienced archery this is the perfect place to learn and get help from your fellow veterans.
LOOK: These Veterans Are Participating In An Archery Competition
All the money raised will go directly to the Abilene Bow Hunters Association to assist with the cost of maintaining and updating the range and the targets. The range will be made available for veterans only, who want to come and relax in a calm setting and socialize with other veterans, or veterans needing to reach out.
Vet Center Mission Statement:

To welcome home and honor those who served, those still serving, and their families by reaching out to them, engaging their communities, and providing them with quality readjustment counseling and timely referral. Source: Abilene Vet Center Nick Tapie
There is a cost to participate in the event it's $20 per shooter to help offset the cost of the targets. The mobile Abilene Vet Center assists veterans with counseling and valuable readjustment assistance. Members of the Abilene Vet Center will be on-site providing counseling, research, and valuable veterans administration information and resources for Big Country service members and their families.
The Abilene Bow Hunters Association range is located at 4951 FM-89 in Tuscola. This event is NOT open to the public and is for veterans and their families only. The Abilene Bow Hunters Association range is open to the public when they are not hosting private fundraiser events.
For more information or to sign up call the Abilene Vet Center at 325-232-7925 or stop by the Abilene Vet Center offices located at 3564 N 6th Street in Abilene. Veterans can come to experience the fun of archery in the great outdoors in a relaxing and calming setting with other veterans.
LOOK: This Texas Ranch Destination Has an African Safari Feel
Go on that African Safari you've dreamed of, and see some real African Safari animals right here in Texas, just stay at this Airbnb.