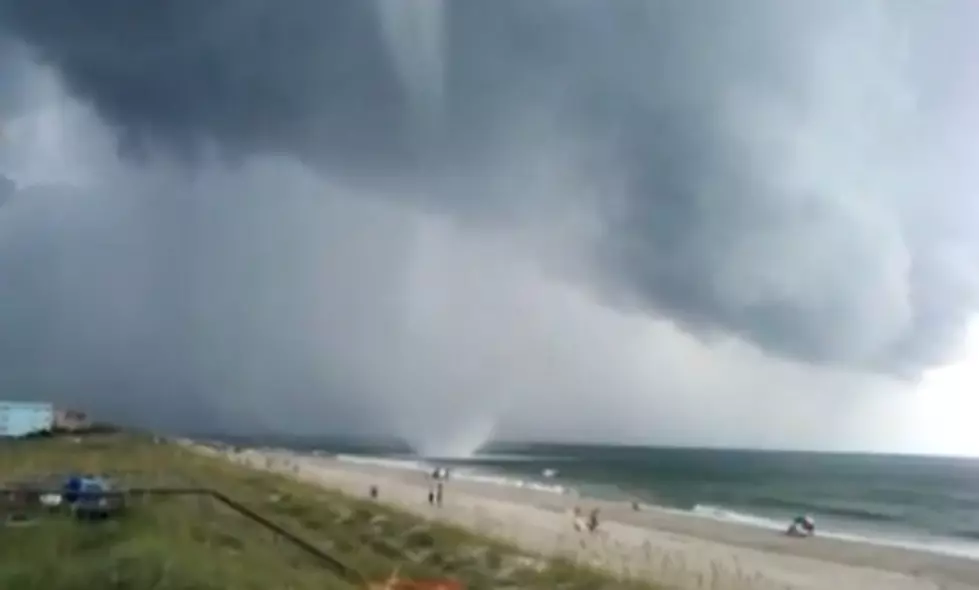 Weekly Viral Videos-Shay's Top 3-Waterspout/Tornado,Banana Peeling 101,Basketball Brawl
YouTube
It's Friday again so that means more great videos that you might have missed. See a waterspout turn into a tornado, learn how to correctly peel a banana and get in on a basketball brawl between the U.S. and China.

This first video is of a waterspout/tornado at Carolina Beach in N.C. It starts out a a waterspout just off shore but then moves onto the beach where it becomes a tornado kicking up debris and dirt.
So have you ever tried to peel a green banana and you somehow squish half of doing so. Well, that's because you didn't know how to do it properly. Now you will; see the video.
This video has quickly become popular. It happened Thursday in Beijing, China where the Georgetown Hoyas were playing basketball against the Bayi Rockets. If you know anything about college basketball then you know Georgetown takes it pretty seriously; apparently so do the Rockets. A brawl breaks out during the came and once coaches and officials get everyone separated you will hear the Chinese booing the Hoyas as they walk off the court. Very unsportsmanlike!