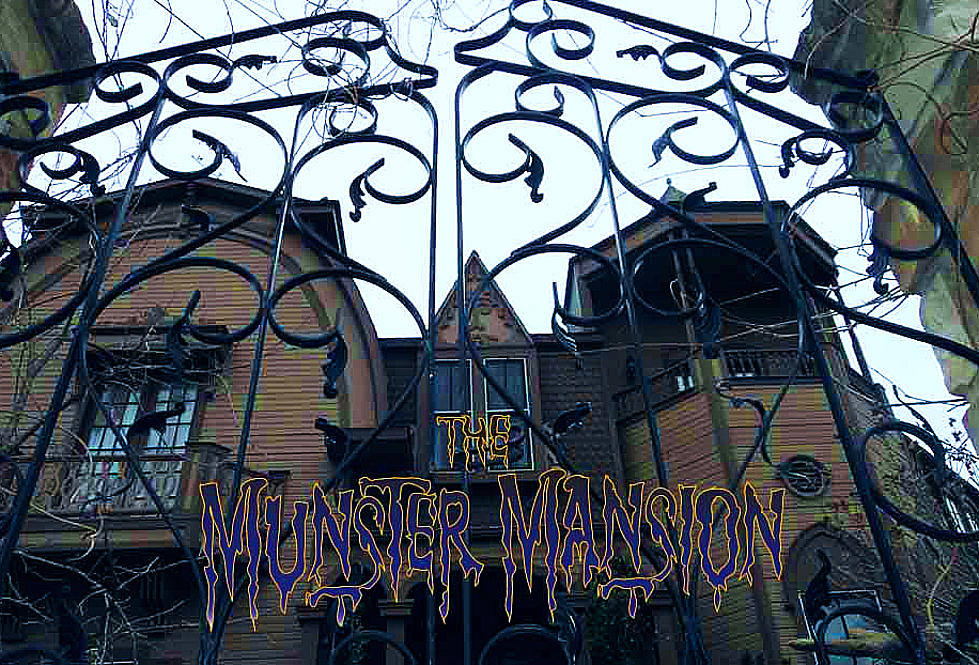 The Munster's Family Mansion Is Real and It's Right Here In Texas
Photo By: The Munster Mansion / Sandra McKee
Think back to a time, when things were a lot simpler, back when watching television after school was a right of passage. Remember a kooky TV show called the Munsters? Starring, Herman Munster, his wife Lily, son Eddie, niece Marilyn, and GrandPa.
The house the TV family lived in certainly seemed to be as messed up as the family residing in it. Nonetheless, as a child, I always wanted to go see the Munsters Mansion just to see if there was really a pet dragon named Spot living under the staircase, the smart-aleck cuckoo clock, or GrandPa's lab.
The Munster Mansion Is In Waxahachie, Texas, and Is Hosting Tours Daily
Recently while traveling to my son's wedding we talked about bucket lists and one of my daughters said "I want to go see the Munster Mansion in Waxahachie." To which I replied in a fatherly fashion, "sweetie that was a TV show, and that house is not real...Or is it?"
My daughters showed me photos of the mansion on their phones proving that it is real and it's in Waxahachie, Texas of all places. Upon further investigation, I have discovered how the mansion came to being and I'm now friends with the owners Sandra and Charles McKee.
LOOK: The Munster Mansion Is Real And Is In Waxahachie, Texas
Sandra told me that while she and Charles were building and remodeling houses and flipping them. Mrs. McKee told Mr. Mckee "you know, one day I'd like to have a home like the Munsters Mansion on TV."
Her wish became Charles' inspiration to build his bride her dream home. The Munster Mansion is an exact replica of the house used in "The Munsters" 1960s television show. The McKees painstakingly recreated the Mansion room by room, piece by piece buying or recreating the actual TV shows props to put in the mansion they would soon be living in.
There are no blueprints to The Munster Mansion, the Mansion was built by watching The Munsters TV show daily until the Mansion was done.
This is a living work as more detail is added daily, and more items are collected to make this as exact as possible. It was a crazy project, and while there are NO blueprints or plans. The Mansion was completely designed by the McKees watching The Munsters TV shows over and over.
Today They give tours and host a "murder mystery" once a month. The Munster Mansion is open to the public. However, NO walk-ups are accepted, they are so busy that everyone must have a reservation and tickets must be purchased in advance.
Group visits are scheduled weeks in advance. I asked if one could rent the mansion for weddings, Mrs. McKee said "there's only been one wedding in the Mansion and that was my grandaughter's wedding and that was the last wedding in the Munster Mansion because we are so busy and booked way in advance."
The McKees lived inside the Mansion for 11 years before Mr. McKee converted the garage into an efficiency apartment which they office out of it and live in it as well. To book your tour (four tickets minimum) check out the Munster Mansion website.
LOOK: TV Locations in Every State