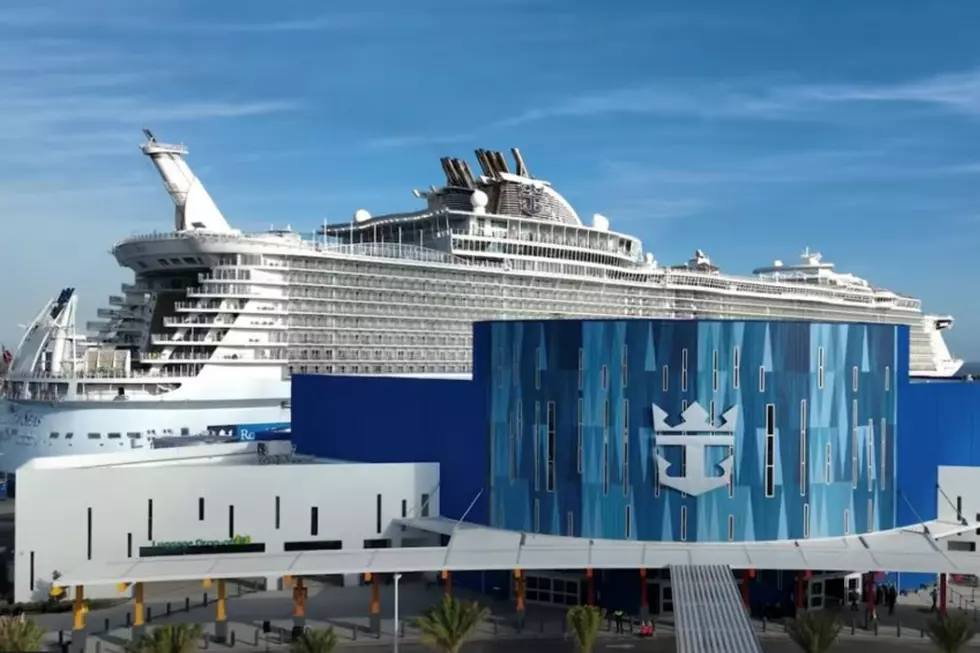 Royal Sails the Largest Ship to Ever Leave From the New Texas Terminal
Photo by: YouTube Video
The Allure of the Seas is a breathtaking new ship and huge and so is the most awesome terminal on the Texas Coast. As I started working toward getting back on to going on cruises again, I discovered that recently the Royal Caribbean Cruise Lines (RCCL) folks had introduced a new multi-million dollar terminal ($125 Million to be exact) as well as the new ship Allure of the Seas.
First off, I'll start with the brand-new terminal which looks amazing and appears easy to navigate as you'll see in the video below. One thing I've noticed from personal experience in the past is that there's a lot of waiting in line to get checked in. However, with this new terminal, it's apparent that RCCL addressed that issue with how many more lines there are to get vacationers in and onto the ship.
As for the "new ship" Allure of the Seas as you'll see in the attached video it is not really a new ship but it's been completely updated and renovated and it's the biggest ship to ever set sail off the Texas coast. After talking with my friend Lionel who worked for Royal for years this is an impressive ship.
As I start planning to go on future cruises I'm really liking what I'm seeing and being informed of by my friends and contacts with Royal Caribbean Cruise Lines. I love the fact that Royal puts us and our safety first with more lifts, wheelchair ramps, elevators, and escalators. Plus as you'll witness in the video of the new ship this cruise ship is huge and full of amenities.
As for getting back to cruising RCCL is a bit more relaxed about their covid policy, here's what the base rule of thumb is. All guests aged 2 and above, regardless of vaccination status, must present a negative test result for a COVID-19 PCR test taken within 2 days before boarding, no acceptions.
All that said, who's ready to go relax under the sunny skies of the Gulf of Mexico? The photos below are of previous cruises and the new Ship and terminal.
LOOK: These Are From Past Cruises And New Photos of the Allure of the Seas
The 100 Best Places to Live on the East Coast