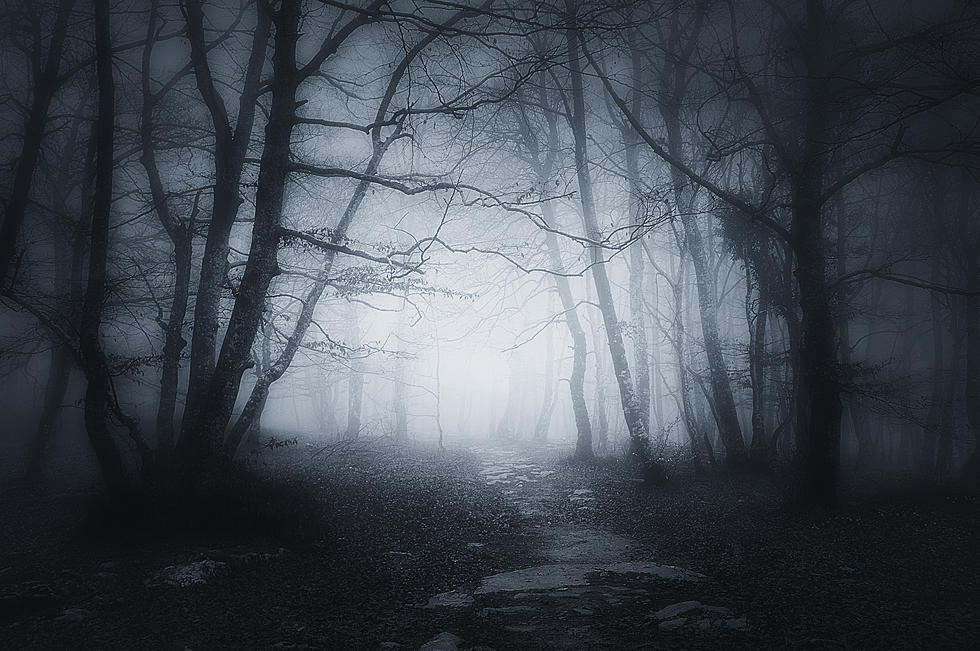 One Big Country Attraction Wants Your Help Creating a Haunted Forest
Photo: Getty Images/iStockphoto
It's a well-known fact that Texas stays warm well into what is traditional fall — but that isn't stopping one Big Country farm and event venue from making their own spooky season plans.
Denton Valley Farms in Clyde, Texas announced on Saturday, August 21 that they're looking to hire actors, makeup artists, hosts, and other seasonal workers ahead of their first-ever 'haunted forest'. The attraction will run from the last week of September through the first week of November later this fall.
Their post in the public Facebook group Who, Where, or How in Abilene says they're interested in folks who are "exciting, fun energetic and 'scary people," have a clean criminal record, and are legally able to work in the U.S. 
Though I'm an easy target for a cheesy jump-scare in a haunted house, the behind-the-scenes technical stunts, scary scenery, and dedicated acting are what make a 'haunted' attraction great. Anybody can wrap themselves in toilet paper and mope about like a mummy or limp like a zombie out for a cranial snack, but it takes quality makeup artists to turn actors into the frightful characters that actually get a reaction out of visitors.
And if you're a student or someone looking to build your artistic portfolio or your resume, performing in an improv-like attraction (like a haunted forest) is a great way to build those skills and broaden your horizons.
So, for all you ghouls and goblins, pranksters, actors, makeup magicians, broke college kids, and the spooky at heart, here's your fall part-time job. Denton Valley Farms asks that interested individuals contact them or Chris Raish directly through Facebook Messenger, or call (325) 665-2349 for more information. 
LOOK: How Halloween has changed in the past 100 years