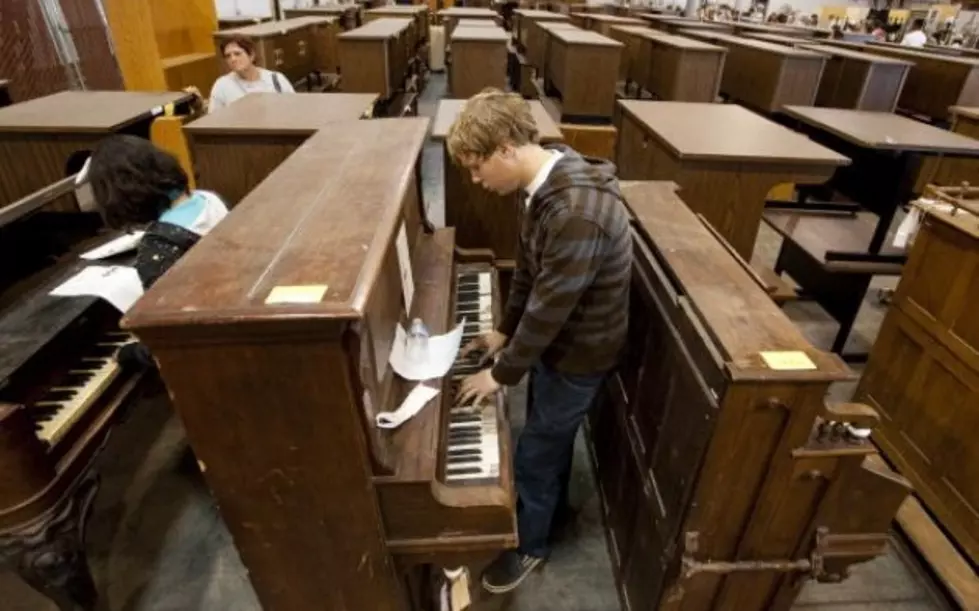 McMurry University Band is Holding a Big Garage Sale This Saturday
Photo by Robert Durell/Getty Images
The McMurry Marching Band is having a big 'fundraiser garage sale' this Saturday, October 6th. The event will benefit the McMurry Band and the new band service organization, Kappa Kappa Psi. Keith Lloyd the assistant Director of Bands says "we're clearing out closets, storage buildings and other rooms of all the old band things we no longer need". Not only 'band' related items will be for sale.
Keith said "we've got a Fender Roland electric keyboard, band uniforms, bass marching drums, marching French horns, desks, chairs , file cabinets and a lot of other school, office and band related items too numerous to mention". Lloyd went on to say "we need help clearing out this stuff, plus we need cash. Please come by and find your treasures and support the band".
Information
Event
Date & Time
Saturday, October 6th, 2012
7 AM till 5 PM
Location
More Info.
A huge variety of older and some unused band assets are being prepared for this one time only cash and carry sale.This is a one day only event and all the proceeds will go directly back into the band and school programs. For more information contact Keith Lloyd at (325)-793-3836.