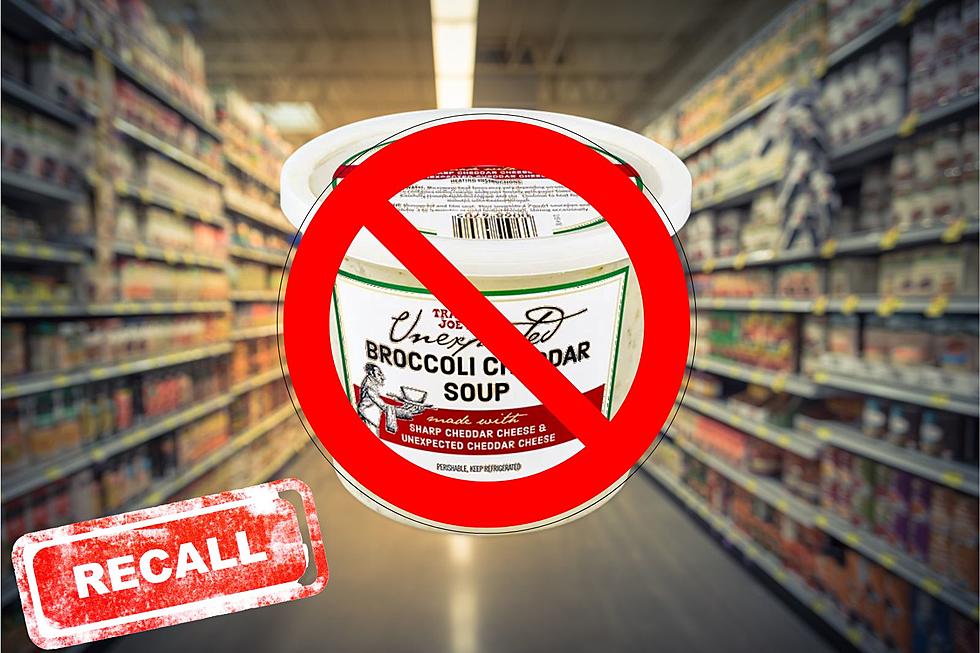 WARNING: One Trader Joe's Soup In Texas Recalled Due To Bug Issue
Trader Joe's/Canva
Many of us in the state of Texas love Trader Joe's. I know a few people in my life who just love their products. It's been a while since I've stepped into one as well.
However, Trader Joe's has had to let its customers know one of their products has been contaminated. There is a little bit of irony in the name of the product as well. So what is the product in question we're talking about?
It's the company's "Unexpected Broccoli Cheddar Soup," but for some, there is a little more unexcepted than they would normally assume.
Trader Joe's Soup Recall Due To A Very Buggy Issue
According to multiple sources, the soup has been recalled due to something other than cheese and broccoli contained inside:
The company stated in an official release that the item mentioned may contain bugs. If you bought the item, with the use date 07/18/23 – 09/15/23, they are encouraging individuals to simply throw away the product in question, or return it to the store for reimbursement.
This isn't the only item that is requested for customers to throw out though. Another item, Fully Cooked Falafel, is also facing recalls.
In another release by the company, the previously mentioned item may contain rocks. Just like the mentioned soup, customers are encouraged to throw out the product purchased, or return it for reimbursement.
Both items affected were sold in the Lone Star State, so check those pantries Texans!
10 Texas Donut Shops Make Best In USA Including Number One
The 10 Texas donut shops that ranked as tops in the USA as ranked by Yelp, and compiled by
CW33
.
10 Great Places To Get Guacamole In Killeen, Texas And Harker Heights
10 Mexican restaurants great for guacamole, and a deliciously simple guacamole recipe.
Top 25 Delicious Foods & Drinks That Define The Great State of Texas!
There's more to Texas than just Dallas Cowboys and oil in fact, Texas has helped shape the taste of America. From BBQ, to Tex Mex to Ice Cream and beyond, Texas has introduced the rest of the U.S. to the Texas way of life through food. So what foods and drink make Texas so special? Let's take a look.
Hungry in Temple, Texas? Try One Of These 15 Underrated Restaurants
For those in Central Texas looking for new food to try, we've got a few for you to dig into as recommended by our listeners.