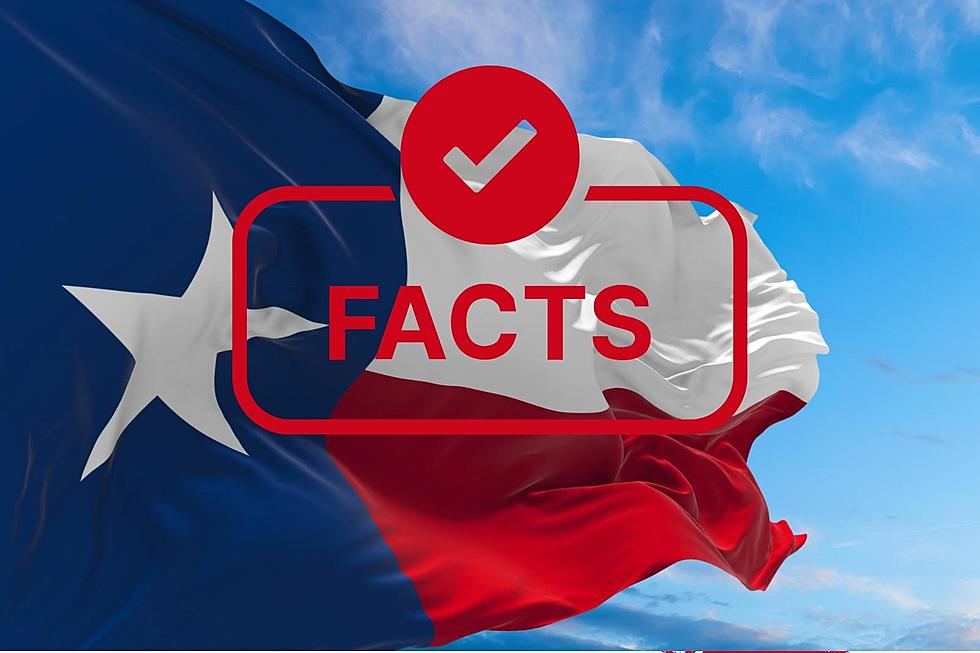 Fearless Fave Five: 5 Facts About Texas That Might Make You Say "What?"
Canva
About a week ago I ran into a listener who had just moved to Texas. He and his wife were blown away by some of the crazy facts I was sharing with them. More interestingly though, he couldn't believe we had an actual ranch in Texas that is bigger than the size of his home state.
I also shared with them the fact that Liquid Paper was invented in Texas the very same state that invented the highly complex integrated circuitry that is the guidance system for the U.S. Navy's Harpoon and the U.S. Army's Tow-2 missile systems. He replied, "Texans are not only very friendly but extremely smart too."
1- One Texas town renamed itself to get free cable. Clark, Texas, is no more. The entire town agreed to change its name from "Clark" to "DISH" because cable satellite company DISH Network made them an offer they could not refuse. The town's name is now DISH Texas and all its citizens have received free "basic satellite service" for ten years. The free service ended on December 31st, 2015.
2- One Texas town rescheduled Halloween because it was interfering with their hometown's high school football games. In 2014 the town of Decatur decided that they would move and celebrate Halloween on Thursday, October 30th because the 31st was "Friday Night Football Night". One thing is certain in Texas - football is not taken lightly, and no evil holiday will interfere with our football, especially if it is a playoff game.
3- Texas is the birthplace of a lot of world-famous products and businesses that we all use and love like...Blue Bell ice cream, Snickers candy bars, Dr. Pepper, Fritos, hamburgers, corny dogs, chili, Ruby Red grapefruits, frozen margaritas, Whataburger, handheld calculators, 3D printing, integrated micro-circuitry, Dell computers, Liquid Paper, Whole Foods, 7-Eleven, Six Flags Over Texas, and yes, embarrassingly enough, silicone breast implants. Sources: Wide Open Country & Best Life
4- Everything is bigger in Texas, right? A great example of that is our very own capitol building in Austin. The Texas State Capitol is actually 15 feet taller than the United States Capitol. The really cool point is that the U.S. and Texas capitol domes are the same identical shape but ours is bigger. The Texas State Capitol is 308 feet and the U.S. is only 288 feet tall. Sadly, the Texas capitol is the second tallest in America; Louisiana's State Capitol is 450 feet tall.
5- The craziest fact of all is that Texas has a privately owned ranch that is bigger than the entire state of Rhode Island. That ranch is named The King Ranch. Ford Motor Corporation has named one of its pickup truck lines the King Ranch Edition. The King Ranch in South Texas is 1,289 square miles and has its own windmill farm to generate its own electricity.
It's true, things are bigger in Texas. And louder. We have also been labeled as the friendliest state in America. Y'all come visit and stay awhile.