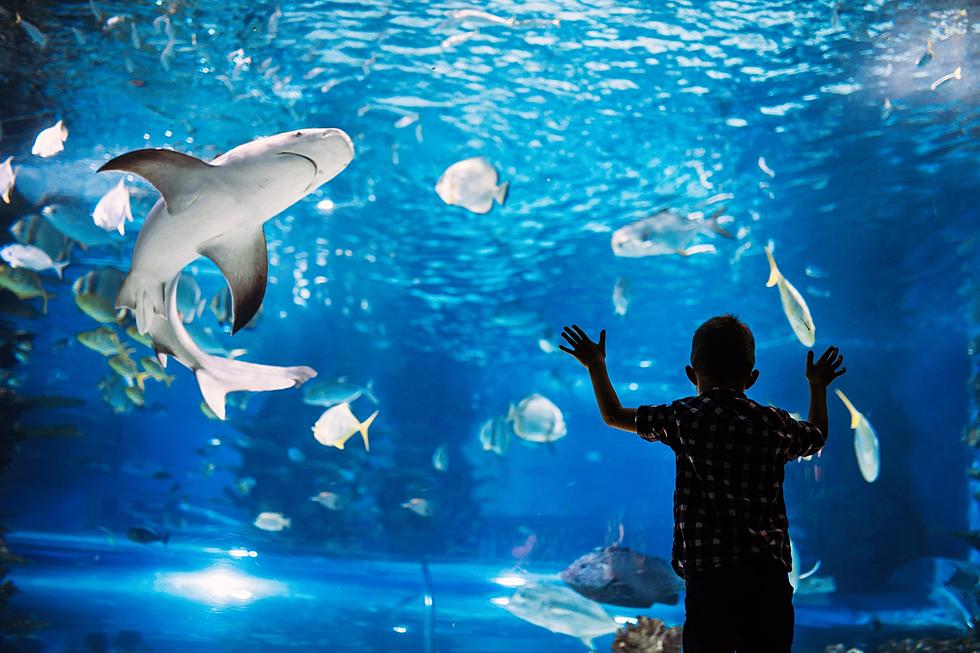 The Dallas World Aquarium is a Real Hidden Texas Treasure
Canva
In the beginning, it was a warehouse for storage then it became a rubber plant, then a tool and die manufacturing warehouse,  and then it was a restaurant at one time. Today the location I'm eluding to is home to the Dallas World Aquarium (DWA) an underwater world and a tropical rainforest that we can all enjoy.
The Dallas World Aquarium is really a cool place to check out (literally and figuratively), especially during the heat of summer and then again it truly is an awesome place to spend a day or two.  if you've ever wanted to see the world and God's awesome creations without ever having to leave the Lone Star State the Dallas World Aquarium is the place to go.
The name "Dallas World Aquarium" does not do it any justice in my opinion, because it's more than just an aquarium, it's a rainforest, it's a jungle, it's the Pacific, it's the Atlantic it's the world, and some of the incredible creatures we share it with.  when you watch the video above it's like all of the animals are smiling because they're living happily at the DWA.
Just keep in mind that while touring the Dallas World Aquarium as they say it.

It all begins at the top of the rainforest exhibit, where exotic birds, such as Cocks-of-the-rock and many species of toucans, can be seen. Lounging around are Two-toed and Three-toed sloths. Endangered animals, such as Orinoco crocodiles, Giant river otters, Antillean manatees and several species of monkeys are part of the many conservation projects. The aquarium portion displays interesting marine life, including Japanese crabs, jellyfish, Leafy, Weedy and Ribbon seadragons. Black-footed and Blue penguins can be seen swimming as guests enjoy the outdoor South Africa exhibit. Sharks, rays and sawfish are only a few of the fish living in the Mundo Maya cenote. Safe from Neotropical eagles, are euphonias, tanagers and hummingbirds. Reptiles and amphibians, both of significance to the Maya culture, can be seen throughout the exhibit. Source: Dallas World Aquarium
So, if you're planning a vacation this summer or anytime this year, you won't have to worry about the weather in Texas, where you're going to go eat, or how to preserve the memories you made while visiting the Dallas World Aquarium. The reason is that the Dallas World Aquarium has restaurants and plenty of souvenir shops to take home some memories.
Finally, don't forget to take your camera as you'll be making lots of memories and discovering some new creatures you didn't even know existed. Enjoy the Dallas World Aquarium.
WATCH OUT: These are the deadliest animals in the world