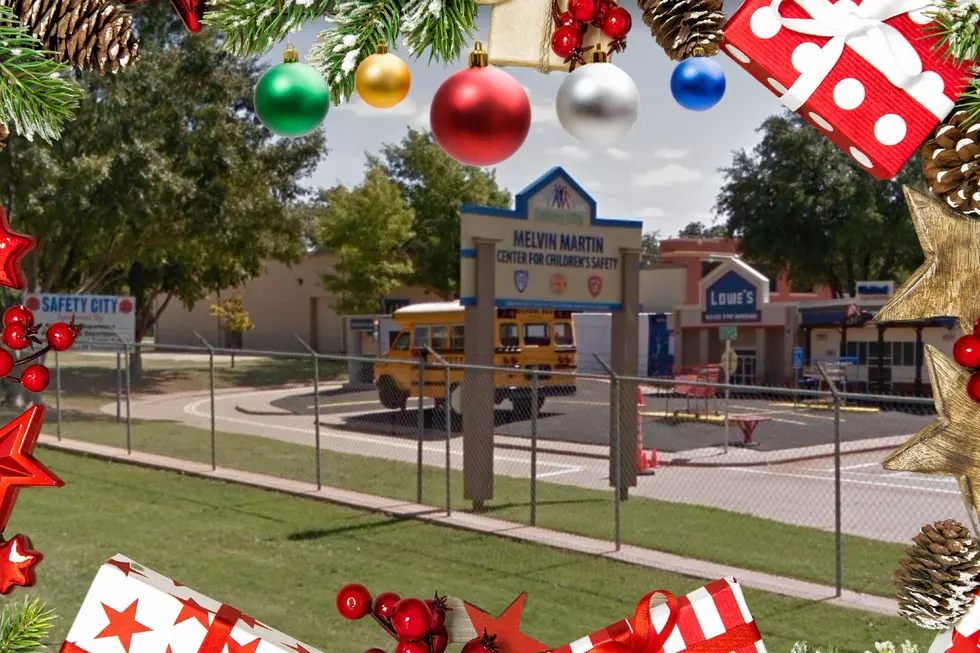 It's a Stunning Christmas Night of Lights at Safety City and You're Invited
Photo by: Google maps / Canva
I recall the days (in 1976) when all West Texans got together to raise money to help build this little city to teach our school children of the Big Country about pedestrian, bicycle, and automotive safety. Then there's the day when Safety City opened in 1981. Fast forward to today where Safety City is that place where kids learn safety and we all come together to celebrate the holidays.
Today Safety City is being run by the Abilene Fire Department, the Abilene Police Department, and the Texas Department of Public Safety. Furthermore, approximately 7,000 children and about 2,000 adults from over 25 counties in West Texas come to Safety City to learn from the programs being taught by our Firefighters and Peace Officers.
LOOK: This is the Melvin Martin Center for Children's Safety
Incidentally, the name has changed to honor retired police chief Melvin Martin. Today this incredible learning facility is called the Melvin Martin Center for Children's Safety. One must take into consideration that Safety City was built 'child-size' to allow kids to learn in a miniature world their size. Safety City consists of buildings, streets, crosswalks, real working traffic lights, sidewalks, and a working railroad crossing as well.
Our Firefighters have a state-of-the-art fire education center that opened in 2009. this center allows firefighters to teach home fire safety. Furthermore, the firefighters invite everyone in West Texas within the 27 counties served to come and celebrate the holidays at Safety City.
This year officials just celebrated the 40th Anniversary of Safety City and their celebration is called the 'Night of Lights at Safety City.' The Night of Lights will operate from the hours of 6:30 PM until 9:00 PM and will be open December 8th, 9th, 10th, 15th, 16th, 17th, 22nd, and 23rd, 2022.
You are invited to join the Abilene Fire Department for a Night of Lights at Safety City. Plus, meet Santa Claus and Sparky the Fire Dog, tour a fire engine with the firefighters, and walk through our light display, complete with holiday photo opportunities throughout Safety City. The best part is admission is FREE, and so are the cookies & hot chocolate. I remind everyone to please remember that donations are gratefully accepted.
This entire event is possible because the Abilene Fire Department, the Abilene Police Department, and the Kiwanis Club of Abilene have committed to making this public event one of the largest FREE Christmas events available in the Big Country.
More importantly a huge thank you to the Abilene Professional Firefighter's Association for donating to the Night of Lights at Safety City for the last 2 years, you are our heroes!
LOOK: 25 over-the-top Christmas displays from across America
To help get everyone in the mood for the upcoming holiday season,
Stacker
compiled a list of some of the most over-the-top Christmas displays across America.