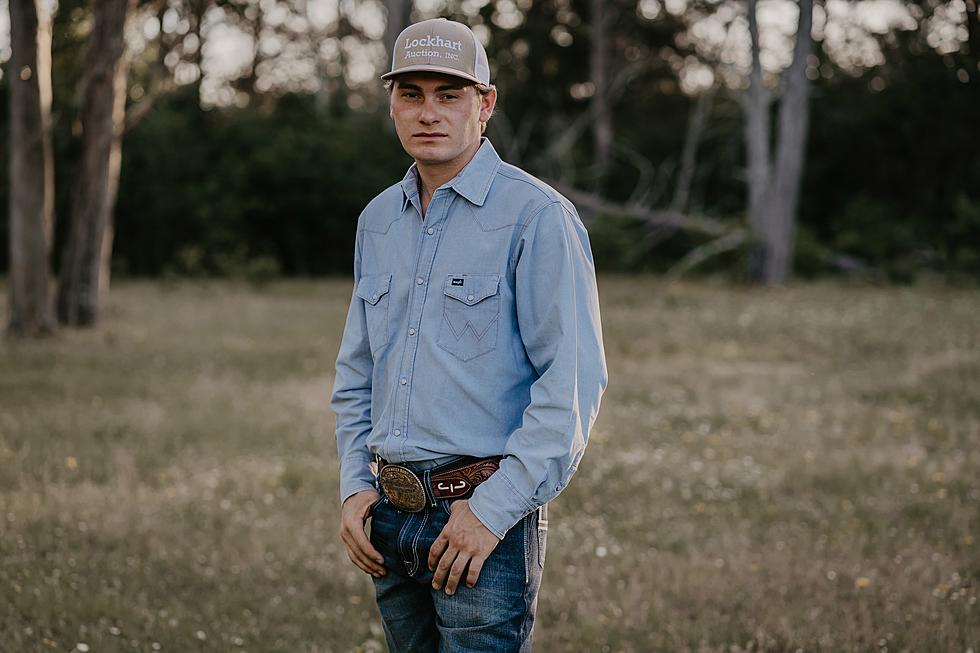 Carson Jeffrey Takes the Stage at Firehouse Bar & Grill on October 9
Courtesy of Red11 Music
Texas Country radio rising star Carson Jeffrey is taking the stage at Firehouse Bar & Grill in Abilene on Friday, October 9. The show kicks off at 7:00 PM at Firehouse Bar and Grill on 2074 Butternut Street in Abilene. Opening act details are pending.
Wanna get tickets?
General admission tickets run $15 per person, while reserved tables for up to 4 guests can be purchased for an additional $25. You can buy tickets to see Carson Jeffrey at Firehouse Bar & Grill here.
Anybody listening to Texas Country radio in the last 18 months will recognize Jeffrey's authentic twang and country rock-infused sound. Much of Jeffrey's lyrical, straightforward storytelling comes from an early life ranching, rodeoing, and the musical stylings of Cross-Canadian ragweed and Ryan Bingham. 
Jeffrey honed his singer-songwriter skills in high school and while attending Texas A&M University, releasing his debut 'Muchos Sonidos' in 2019. 'Heart of This Man' followed in 2020, and the EP 'Buzzed Brain Pt.1' in 2021. The follow-up EP began presale on October 2 and is expected to drop soon.
You can watch the tongue-in-cheek music video for Jeffrey's latest single, 'Wine and Weed', above.
Firehouse Bar & Grill is everyone's favorite neighborhood hangout, with cold drinks, delicious barbeque, and top-notch live entertainment with enough room for the entire crew to kick back inside and out. And mark your calendars, because Tanner Ursey will be performing at Firehouse Bar & Grill on October 15. 
LOOK: Abilene Area Towns That Are Hard to Pronounce
LOOK: 10 Famous People You Didn't Know Were Hardin-Simmons University Alumni
Hardin-Simmons University in Abilene has educated plenty of colorful characters — including Western TV stars, war heroes, theme park designers, and more.