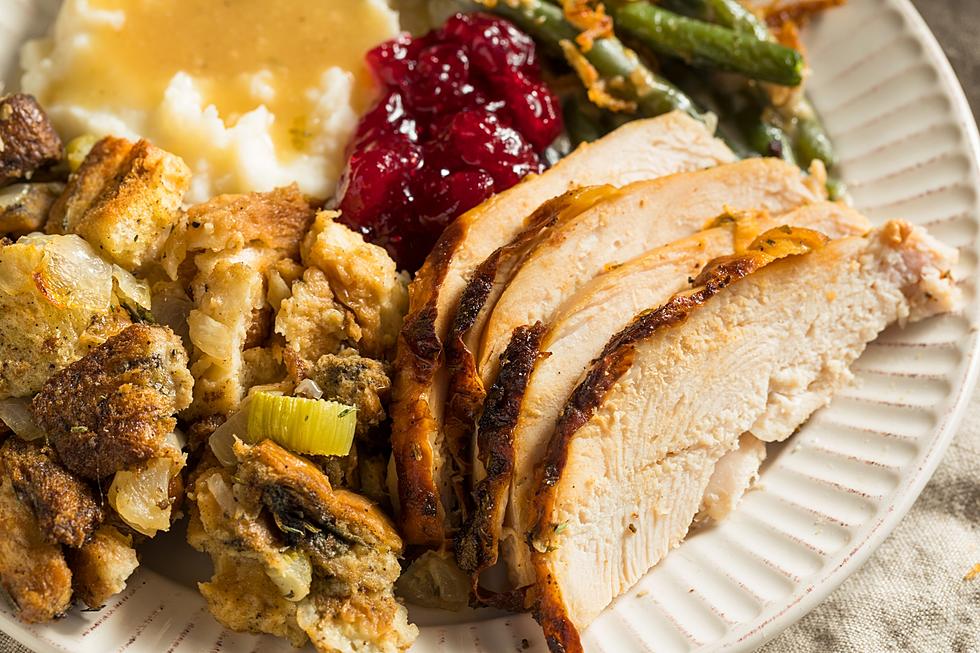 Abilene Restaurant Feeds Thanksgiving Day Meals to Hungry, Needy and Lonely
Canva
For the last 20 years, I have been preparing a meal and serving it at a local church for family, friends, and Dyess troops who have no family here. However, there are hundreds of families who will not celebrate Thanksgiving because they either cannot afford it or they don't have anyone with whom to share a meal.
This will be the 12th year that a heartwarming local Abilene restaurant known as Lucy's Big Burgers will be feeding anyone wanting to have a Thanksgiving dinner. The most amazing part for me is when people bring their families and young children who have NEVER been to a full-service restaurant and are in awe that someone is feeding them for free.
Lucy's Big Burgers on South 27th does not put any limitations on who can or cannot dine in their eatery on Thanksgiving. If you are hungry come, if you are lonely come, if you are poor come, if you are rich come.
When you sit down, a plate with all the Thanksgiving classics will be placed in front of you. You don't order your food, and there is no menu from which to pick and choose. The meal includes turkey, dressing, mashed potatoes, sweet mashed potatoes, corn, green beans, cranberry sauce, dinner roll, gravy, and a variety of pies and cakes for dessert.
If you don't like corn, don't eat it. If you don't like green beans, push them to the side.  When you finish your meal, you will get a dessert and can ask for cake or pie. It'll be just like eating in a full-service restaurant only you don't get to order. But you will be served a feast.
Lucy's Big Burgers host its 12th Annual Thanksgiving luncheon on Thanksgiving Day, November 23, from 11 AM till 2 PM. This is a free luncheon for anyone. Dine-in only, no deliveries or take-out. If you want to volunteer, stop by or call Lucy's at (325) 677-5829 and ask for Amy.
I hope to see you there. May you have a blessed Thanksgiving.
LOOK: Lucy's Big Burgers feeds the hungry and the poor on Thanksgiving Day
LOOK: Here Are the 25 Best Thanksgiving movies of all time