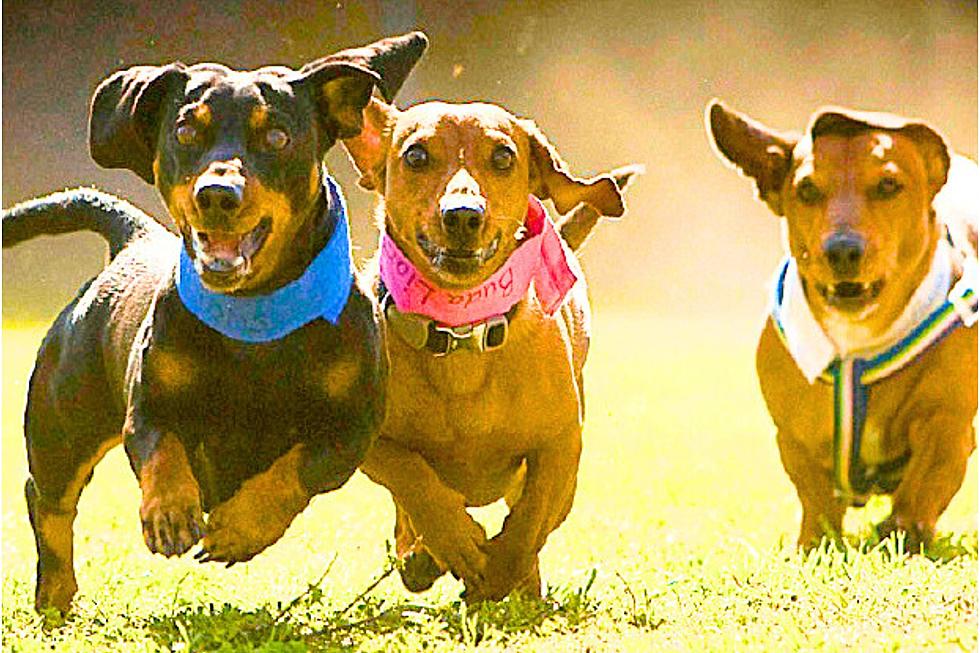 The Crazy Fun Dachshund Races Return and Are in June This Year
Photo by: RTA / Paul Washburn
The Annual Dachshund Races and Rescued Dogs Reunion returns for 2023, after a brief hiatus due to the heat wave in July 2022. The races are back for some crazy fun at "Dachshund Downs" aka Festival Gardens, across the parking lot from the Abilene Zoo.
This is one of my favorite events in the Lone Star State. I am honored to be the master of ceremonies once again, and I personally invite you to attend. The Rescue the Animals SPCA event will return on Thursday, June 15. The Dachshund Races and Rescued Dogs Reunion are open to every and any breed of rescued dog because every dog is special as you'll see in the photo gallery.
We highly encourage you to bring your fur babies to this fun and hilarious event.  Admission and participation in this event is absolutely free, but donations are needed and accepted.
Come show off your fur-buddy before the races. Dress up yourself and your dog for the costume contest. You and your canine could win a trophy for different categories like:
Smallest Dog
Tallest Dog
Fat Dog of the Year
Youngest Dog
Oldest Dog
Owner and Dog Look-a-Like Couple of the Year
Best Costume
Mr. and Mrs. Congeniality
Homecoming King and Queen
Source: RescuetheAnimals.org 
Sponsorships for this event are available and welcomed. All funds raised go directly to rescuing animals of all kinds here in West Texas. Plus many animals are rescued and shipped to various other animal rescue groups throughout the United States. Your help and donations are graciously accepted. Bring your camera to capture all the heartwarming moments and share those photos with us.
Gates will open at 4 pm along with food and beverage trucks. The Rescued Dogs Reunion is at 6:30 pm and the races begin at 7 pm. It all takes place at Nelson Park's Festival Gardens. Register online at RescueTheAnimals.org or call Rescue the Animals at 325-695-SPCA.
RANKED: Here Are the 63 Smartest Dog Breeds
Does your loyal pup's breed make the list? Read on to see if you'll be bragging to the neighbors about your dog's intellectual prowess the next time you take your fur baby out for a walk. Don't worry: Even if your dog's breed doesn't land on the list, that doesn't mean he's not a good boy--some traits simply can't be measured.
Check out these 50 fascinating facts about dogs: