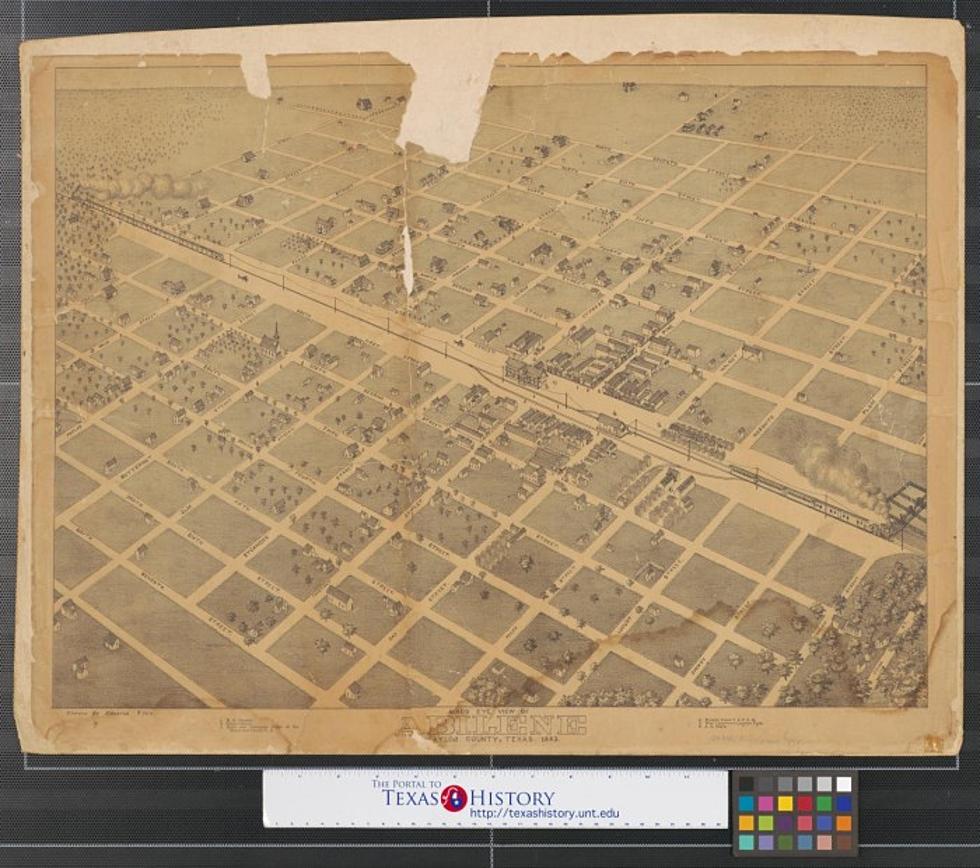 Why Abilene's History Fits Perfectly in Yellowstone Spinoff '1883'
Via ashistory.unt.edu
If you haven't been around an Internet connection or the Paramount Network recently, you might not know that 1883 is the spinoff series that tells the story of Dutton family ancestors traveling from Fort Worth, Texas to Montana.
Episode 4 of Season 1 premiered on January 9, 2022, and saw the main characters (played by country superstars Tim Mcgraw and Faith Hill, along with acting great Sam Elliott) ford the Brazos River in Texas as they continue westward. We already know that the show was shooting near the 6666 Ranch in Guthrie, north of Abilene, but it's still fun to theorize what an 1883 episode set in the early days of Abilene would look like.
Coincidentally, 1883 is the historical year when Abilene "got its start" (sort of).
Abilene, Texas came about in 1881, thanks to the arrival of the Texas and Pacific Railway line, which nearby beef cattle raisers used to ship their livestock out of Taylor County. One of Abilene's oldest businesses, the Abilene Reporter-News, also began publishing that year.
Abilene's acquisition of the railroad clashed with the existence of another town in Taylor County, Buffalo Gap, and residents voted three-to-one to name Abilene the county seat in1883. Because of this, Buffalo Gap saw a severe population decline in the years following.
Because cattle ranching dominated the middle of Texas during that time, any Abilenians we'd see on 1883 would either be pioneers themselves or cowboys in some capacity. We know that the show's creator, Taylor Sheridan, has ties to the 666 Ranch, so there's no shortage of real, local cowboys to fill in the show's fictitious trek across Texas.
If you missed Episode 4 of the show, catch up on all the Dutton action and drama here (beware of spoilers).
Episode 5 of 1883 will premiere on Sunday, January 16, 2022, on Paramount+.
LOOK: The Best Big Country Restaurants Outside Abilene, According to Listeners
Looking to eat out, but not in Abilene? Check out these listener-approved eateries in the Big Country.