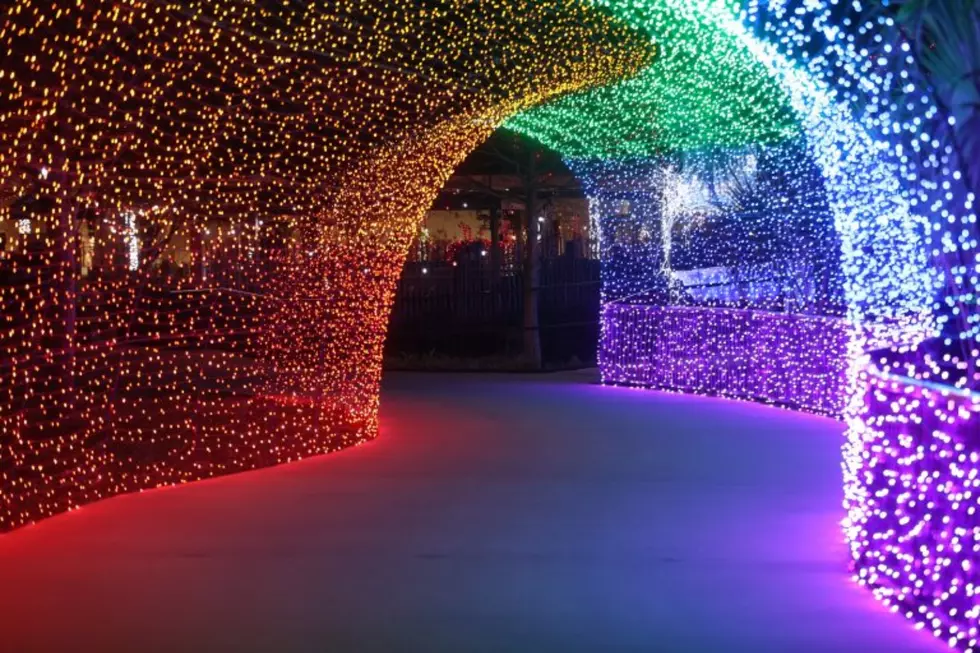 The Abilene Zoo is Hosting a Fun and Eye Dazzling Experience Called Zoo Lights
Photos by: Abilene Zoo Facebook / Clayton Carabajal
The Abilene Zoo is extending its holiday cheer past the "Christmas Celebration" for the next six evenings beginning on December 26 and going through December 31, 2022. Due to the inclement weather, the Abilene Zoo canceled its Christmas Celebration and placed all of its animals indoors to better protect them from the hash sub-freezing temperatures.
While the Abilene Zoo has never done this before, and many west Texans missed the opportunity to visit and stroll through the Zoo taking in its incredible and breathtaking lights exhibit. While Santa and his reindeer are now gone the wonderment of the season is still going strong. Zoo Lights will be going on for the rest of this year.
LOOK: The Abilene Has Zoo Light Until the End of the Year
So, if you missed seeing the over half a million "Zoo Lights" on display. This is your chance to get a hot cup of cocoa and make some smores by the open fire while taking in the sights. If temperatures are more to our West Texas normality one could even feed the giraffes.
The Zoo officials informed us that they will remain open later in to the evening hours for the Zoo Lights experience. Rest assured that there will still be plenty of holiday offerings for every guest to enjoy. Encounter immersive light displays with over 500,000 lights the Abilene Zoo takes on a completely different look and feel after dark.
With the extended hours the Zoo will remain open until 8 PM nightly. Everyone will be able to enjoy the fun holiday attractions during the day and most certainly during the Zoo Lights Celebration.
Here's what is going on and when at the Abilene Zoo. 

Zoo opens at 9 AM
Holiday music playing from 11 AM to 8 PM
Giraffe Feeding (weather permitting) from 11 AM to 8 PM
Iceless skating at the Abilene Zoo's skating rink from 11 AM to 8 PM
Zoo Train Rides from 11 AM to 8 PM
Zoo Carousel from 11 AM to 8 PM
Tasty treats including s'mores and hot chocolate 11 AM to 8 PM
Snowfall every thirty minutes from 4 PM to 8 PM
Zoo Lights on at 4 PM to 8 PM
Zoo closes at 8 PM
Zoo Lights will be included in daily admission. Zoo Members get in for free.
Tickets for the Abilene Zoo can be purchased at www.AbileneZoo.org.
The best part is that the Zoo will be running its fun Zoo Train Rides every day, that's something that did not happen during the "Christmas Celebration." Nonetheless order your tickets online and I'll see you at the Abilene Zoo Lights celebration.
LOOK: The Abilene Zoo From A to Z
Here's a close-up look at the animals that call the Abilene Zoo home.