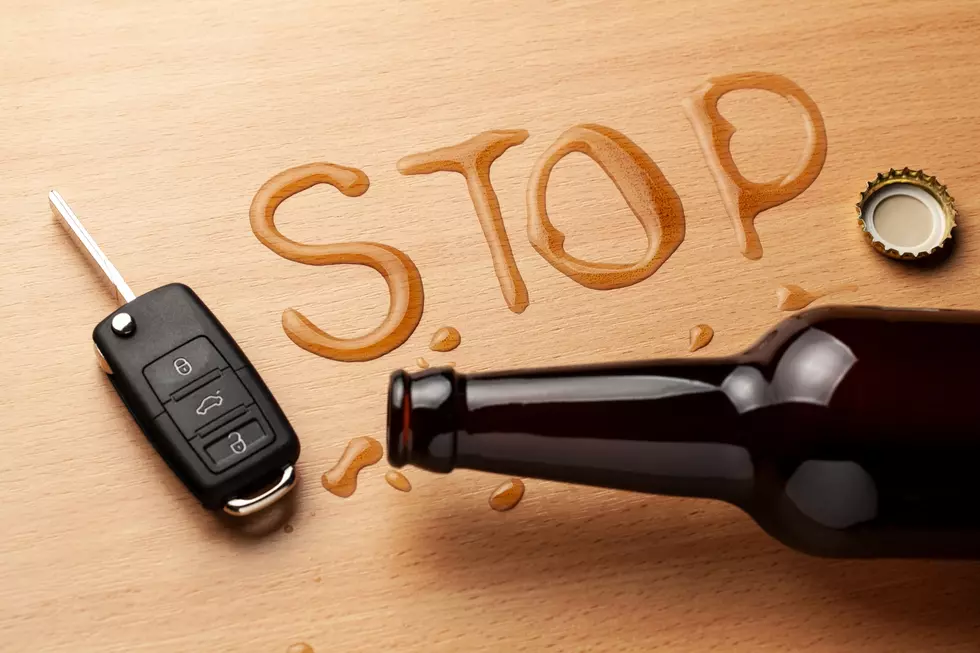 The Texas DPS Shares Their Best Super Bowl Offense and Defense Plays
Canva
With the Super Bowl coming up this weekend the best play of the game is the one you make. That play is the one where you avoid being ejected from the game for the infamous DUI by Texas State Troopers. The Texas Department of Public Safety (DPS) will be running its biggest defensive play ever.
Coach Marc Couch, Sergeant of the Texas DPS says that his team along with all other law enforcement teams (City Police Departments, and County Sherriff Deputies) will be doubling up on the DWI/DUI defense. While Coach Couch offered his best offensive advice saying "don't drink and drive and you will come out on top.
LOOK: The Texas Department of Public Safety and All Law Enforcement Are Looking For These Violations
To avoid getting pulled over make sure you're not violating any of these laws
Furthermore, Sergeant Couch, Safety Education, and Media Communications coordinator for the West Texas DPS shared his team's game plan in depth.
DPS offers the following tips for Super Bowl Sunday:
Don't drink and drive. If you plan to have alcohol at a place other than your home, designate someone else to drive you or take alternate transportation.
Buckle up everyone in the vehicle — it's the law.
Move Over or Slow Down for police, fire, EMS, Texas Department of Transportation (TxDOT) vehicles and tow trucks stopped on the side of the road with emergency lights activated.
Show the same courtesy to fellow drivers who are stopped.
Slow down, especially in bad weather, heavy traffic, unfamiliar areas or construction zones.
Eliminate distractions while driving, including the use of mobile devices. Texas law prohibits the use of portable wireless devices to read, write or send an electronic message unless the vehicle is stopped. Also, if you're using a navigation device or app, have a passenger operate it so you can keep your eyes on the road.
If you can Steer It, Clear It. If you're involved in a non-injury crash and your vehicle can be moved, clear the traffic lanes. On some highways, if you don't move your vehicle when it's safe to do so, it's against the law.
Don't drive fatigued — allow plenty of time to reach your destination.
Keep the Texas Roadside Assistance number stored in your phone. Dial 1-800-525-5555 for any type of roadside assistance. The number can also be found on the back of Texas driver's licenses.
Monitor weather and road conditions wherever you are traveling. For road conditions and closures in Texas, visit Drive Texas online.
Source: Texas Department of Public Safety
Super Bowl LVII features the Kansas City Chiefs and Philadelphia Eagles, but everyone can be an MVP by making safety their number one game plan on Super Bowl Sunday. The Texas Department of Public Safety (DPS) reminds football fans, and anyone out on the roads, to please drive responsibly. Source: Marc Couch, Texas DPS Press  Release
The best play for this game should be to just enjoy the game and yes, if you drink, the best play there is, to throw it to an uber driver, taxi, or a friend to do the final drive home. Enjoy the Super Bowl.
These Things Didn't Even Exist the Last Time the Cowboys Won a Super Bowl
It's been so long since the Cowboys have won the Super Bowl, we decided to take a look at things that were invented since their last Lombardi trophy in 1996.
LOOK: 11 of the Greatest Pass Rushers in Dallas Cowboys History