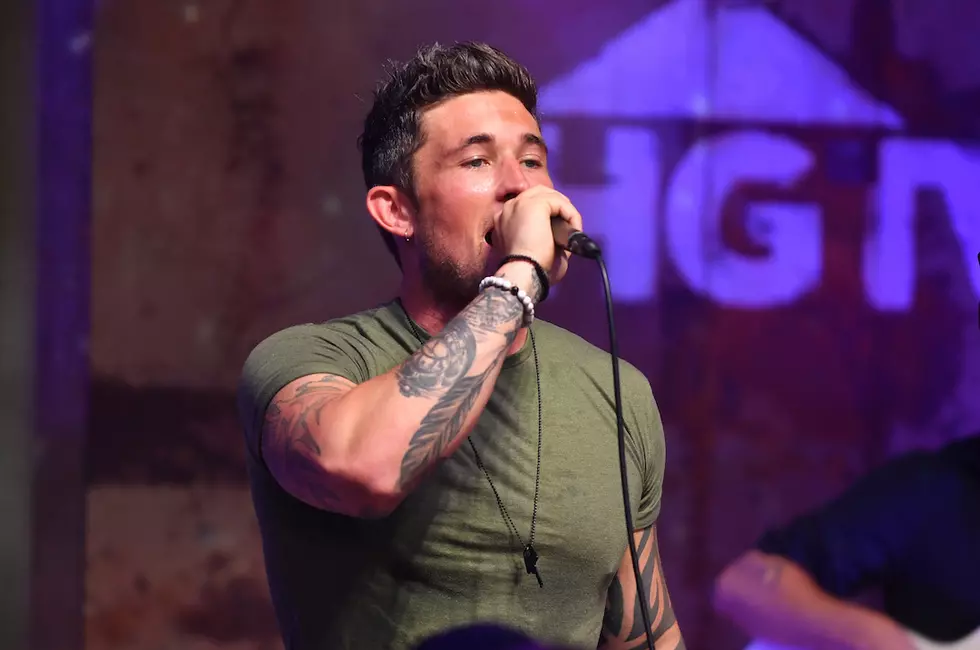 Michael Ray: 'One That Got Away' Was 'Exactly What I Was Missing'
Jason Davis, Getty Images
Though Michael Ray fans know "One That Got Away" as the singer's 2018 hit single, the song -- which was co-written by Jesse Frasure and Josh Osborne, as well as Old Dominion's Matthew Ramsey and Trevor Rosen -- originated much earlier.
"It was [written] fairy early on, yeah. They were just called 'Dominion' back then," jokes Osborne. "This was a track that [Frasure] had already. Me and [him] and Trevor and Ramsey got together and worked on this song, and we loved it. We thought it sounded like a hit, and so did the guys."
Since they loved the song so much, it's natural to wonder why Old Dominion didn't simply cut "One That Got Away" themselves. The song simply wasn't right for the project they were working on at the time, the song's writers say. Still, because Ramsey and Rosen are also both great songwriters, who have a history of working on tracks for other artists, they sought out a new home for the cut.
"These guys are all hit songwriters. So you end up with a song like "One That Got Away," where we're sort of sitting there going, 'Man, it's a hit song but didn't quite work out for the band,'" Osborne continues. "Luckily for us, Michael came into the picture and and gave us a shot for this song to be heard."
Ray adds that, as far as he's concerned, he was the lucky one. "[This song] was what I was missing for my album," he explains.
"Right when I heard this song, I was like, 'Man, it has crowd chants -- I mean, this has everything,'" Ray recalls thinking. "At the very end of the record, when we cut this song -- actually, we were technically finished, and then there was just something missing. I think Matt sent this over, and it was just a no-brainer. I was like, 'This is exactly what I am needing for this spot in my career, not only live but at radio.'"
What's It Like Having a Country Star Sing Your Song?