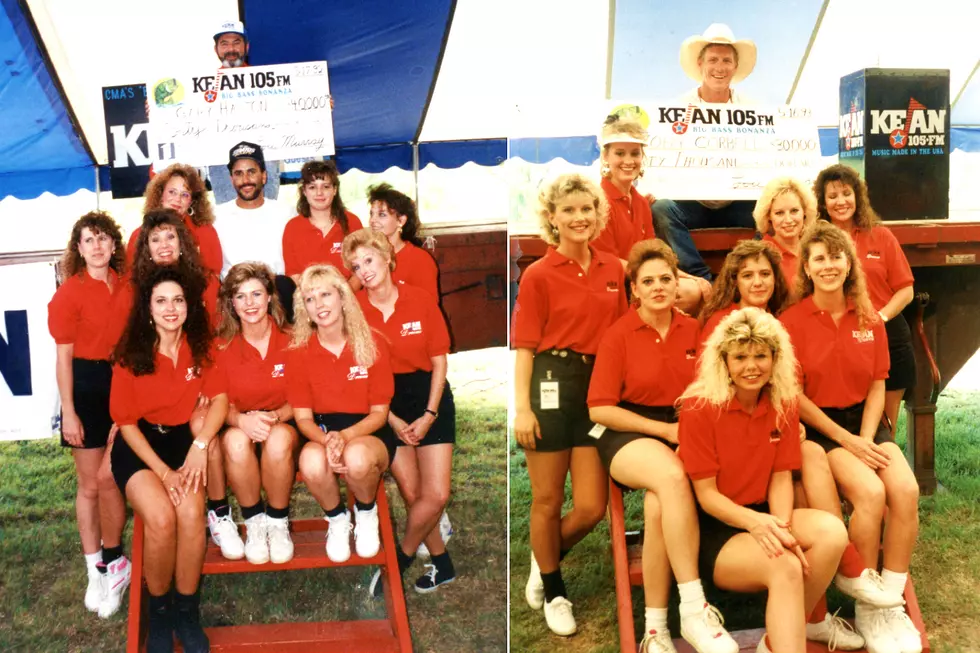 We're Bringing Back the KEAN Dreams – Here's How to Become One
Photo by: Rudy Fernandez
At one time the KEAN Dreams were the "goodwill ambassadors" of the radio station and Abilene. KEAN Dreams were at nearly every live on location event and/or promotion the radio station did.
The Dreams were young ladies that assisted the listeners/customers at live events. On many occasions they provided information, registered people for prizes, handed out drinks, food, hats, shirts, balloons or simply assisted with charity fundraisers.
Last week the announcement was made that the KEAN Dreams will be coming back. Keep checking back for how to sign up. To be a future KEAN Dream here is the criteria:
KEAN Dream Criteria:
Must be 21 years or older
Ability to interact with public
Relaxed and at ease talking on the radio
Active with social media
Confident, humble and approachable
Ability to commit to 1 year of appearances many on weekends
Seriousness in becoming a KEAN Dream
Extensive knowledge of KEAN 105
Great personality and stage presence
Style and appropriateness of attire
The final five ladies that are selected to represent KEAN 105 as The official KEAN Dreams will do so at: station events, concerts, festivals, live on location broadcasts and other community events.
The winning KEAN Dreams will be provided KEAN Dream attire to wear to appearances, a KEAN Dream sash, admission to KEAN 105 concerts and paid a talent fee. Other perks may be added throughout the year.
The photos above are of former KEAN Dreams at various KEAN 105 events and promotions.