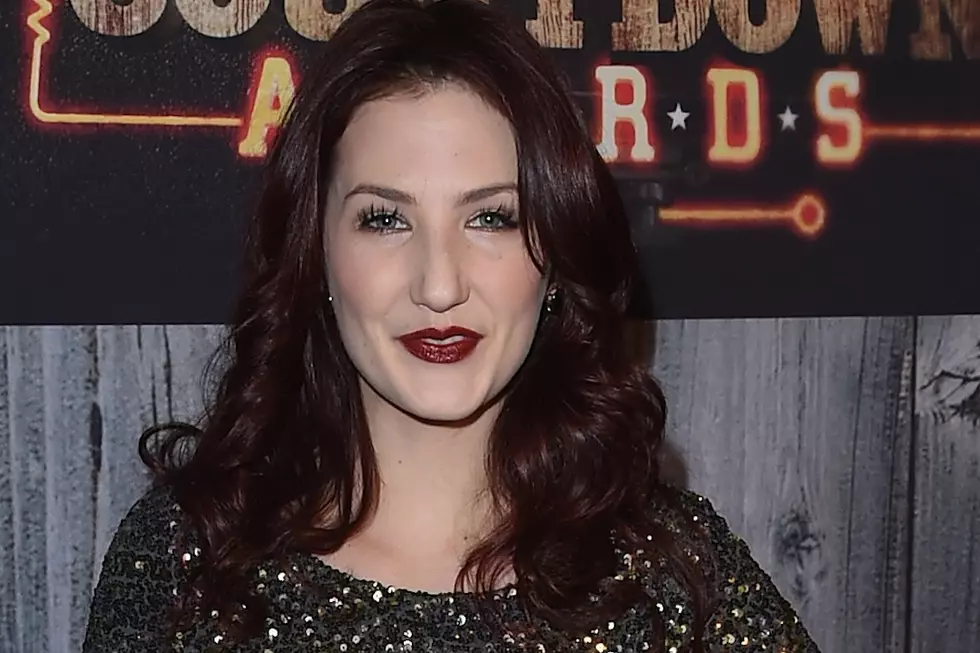 Katie Armiger, Cold River Records Exec. Pete O'Heeron Settle Lawsuits
Jason Merritt, Getty Images
Singer-songwriter Katie Armiger and Pete O'Heeron, president and founder of Armiger's former record label, the now-defunct Cold River Records, have settled their multiple lawsuits against each other. Since 2016, the two have been locked in a legal battle surrounding Armiger's 2015 split from the label and her claims of misconduct and harassment from its employees.
"Pete O'Heeron and Katie Armiger have reached a mutually agreeable settlement of the litigation arising out of the termination of Armiger's management by Cold River Records," a press release explains. "Neither party has admitted any wrongdoing or liability, nor has any court ruled on the merits of either party's claims or counterclaims. In order to avoid the expense, burden, and uncertainty associated with litigation, however, and in order to resolve the litigation completely, the parties have entered into a confidential settlement agreement."
In June of 2015, Cold River Records released a statement saying that the singer had "decided to take a breather and decide her next career aspirations," and was no longer a part of their roster. Shortly thereafter, Armiger said on social media that those were "not my words, and certainly not my intention," and that she had been locked out of her social media accounts.
In early 2016, both sides sued each other: Cold River sued Armiger "for refusing to perform the remainder of her contracts with the label," while Armiger's suit alleged that she was asked by O'Heeron and Jim Dandy, then Cold River's vice president of promotions, to "purchase 'hot,' 'game-changing' clothes" and "hug, kiss and flirt with" radio programmers. In late 2017, as the #MeToo movement was beginning, Fox News asked Armiger to share her story, and Cold River sued her again.
"For her part, Ms. Armiger regrets any potentially damaging comments made by friends or fans about Mr. O'Heeron and Cold River Records and recognizes that Mr. O'Heeron was not individually responsible for the entirety of the negative experiences she faced in the country music industry," the press release continues. "Ms. Armiger recognizes that, although she and Mr. O'Heeron had creative differences, his intentions and interactions with her were wholeheartedly aimed at promoting the best interests of her career. She is grateful to Mr. O'Heeron for his guidance and contributions to her career and thanks her friends and fans for their continued support.
"For his part, Mr. O'Heeron is disappointed that Ms. Armiger encountered any negative experiences by other industry professionals with whom she worked while promoting her music," the release adds. "Mr. O'Heeron recognizes the many challenges faced by women in country music and sincerely hopes that the industry changes for the better. Mr. O'Heeron and Cold River Records wish Ms. Armiger the best of luck with her career."
According to the press release, neither Armiger or O'Heeron will not be publicly discussing the resolution of their lawsuits "[t]o allow both parties to move forward."
In September, O'Heeron announced that Cold River Records was shutting down so that he could turn his focus to his biologics company, SpinalCyte, which focuses on finding cures for degenerative disc disease, multiple sclerosis, Parkinson's disease and chronic traumatic encephalopathy. At the time, Drew Baldridge was the lone artist signed to the label. In addition to Armiger, Interscope Records artist Dylan Schneider and Maggie Baugh are also former Cold River Records signees.
Country Music's Nastiest Lawsuits