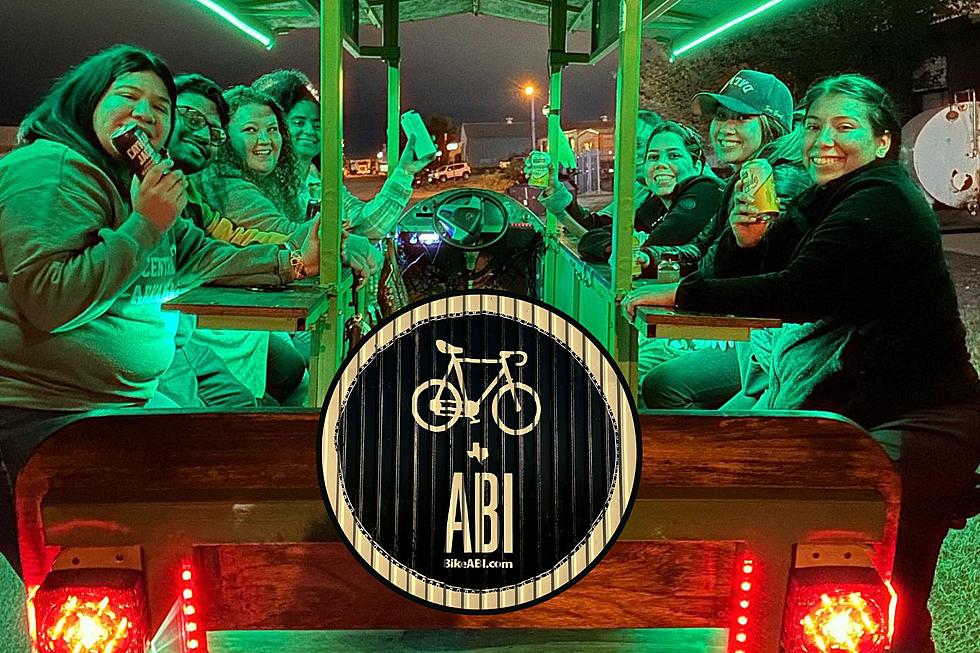 Texas Party Bikes and Pedicabs Roll Into Abilene
Photo: Bike ABI Facebook/Canva
A new entertaining way of maneuvering the streets of Abilene has rolled into the Key City. Introducing party bikes and pedicabs.
Bike ABI now offers party bike rides, pedicabs, and bike tours that allow you to see Abilene in a completely different way. The rides also permit you to bring your own beverages, including adult beverages.
With the city concentrating on preserving and revitalizing downtown Abilene, many new options have been implemented to help transport folks around the downtown area. The hope is to make moving about the streets easier while also keeping them safer for pedestrians.
What is a party bike?
The party bike seats up to 15 people and needs a minimum of six pedalers to move the bike efficiently. Bike ABI also has two-seater pedicabs that can provide rides to folks within a five-mile radius of downtown Abilene.
I've said it many times - I like what our city leaders are doing in the downtown area. They've created more entertainment opportunities while maintaining the spirit and vibe of the town. I think this new way of cruising downtown Abilene is super cool.
Bike ABI is co-owned by local musician Seth Merritt who, according to Big Country Homepage, plans to secure a beer and wine license once the Abilene City Council approves a re-zoning request.
I honestly can't wait to cruise the streets of downtown Abilene on a party bike. It's a fun new way to enjoy all the great changes that are happening in the Key City.
LOOK: Awesome Rides at 2023 Spring Cruise Night
Gallery Credit: Chaz