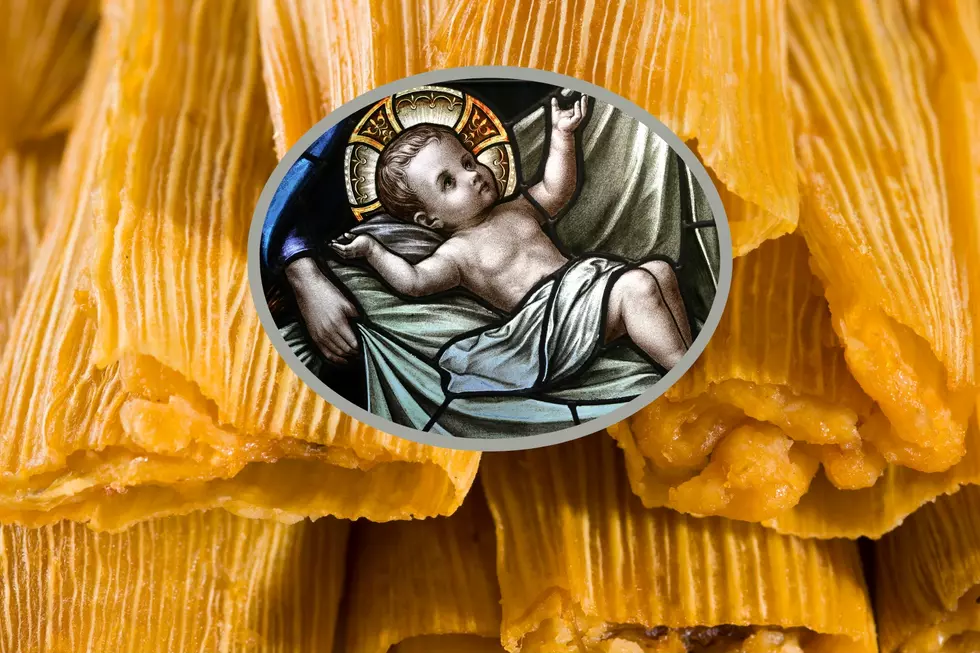 Here's Why Tamales are a Big Thing in Texas This Time of Year
Canva
I was asked a question a couple of days ago, "why are tamales a seasonal thing and not big year-round? I knew the answer to that question, and better to be safe than sorry, I sought out family and friends for the facts.
I decided to ask my Tia Fella (aunt Felicia) first since she's made tamales around the holidays for the last sixty years. She said that back in her youth she thought it was because of the corn harvest and the corn husks had to be harvested dried and prepared. Plus to feed the big family.
It was when I called a lifelong family friend, restaurant owner, and cook Tio Omero at Oscars Mexican Food restaurant shed more light on the tamale history. While the harvest of the corn had little to do with it. It was more about Mexican, religious, and TexMex traditions.
When families gathered to celebrate holidays. That's when moms, tia's, and Abuelitas (aka grandmothers)  would gather in their kitchens and begin to make tamales.
Why tamales? They would harvest a pig for the winter months and use the leftover pig's head to make tamales with a little meat in them to feed the family at large. Omero went on to explain that it's also a religious católico (Catholic) celebration.
Near the end of January closer to the beginning of February, kitchens would be buzzing again making more tamales for the "Dia De La Candelaria" aka the "Feast of the Presentation of Jesus Christ," or the "Feast of the Holy Encounter." Dressing and adoration of the Christ Child plus family meals of tamales on Candlemas are important Mexican traditions.
As Christmas celebrated the birth of Christ the Dia De La Candelaria is a Christian holiday commemorating the presentation of Jesus at the Temple. It's based on the presentation of Jesus in the book of Luke 2:22–40.
The actual day of the "Feast" holiday is the first week in February. So run through the drive-thru of your favorite Mexican restaurant order and enjoy some festive tamales.
Finally, I asked both Tia and Tio why they don't make tamales the rest of the year. Tia said it's too hot in the kitchen and we've had enough tamales for the year. Tio asked me if I would enjoy a hot bowl of cowboy chili on the Fourth of July. The point is well made.
Enjoy making your own with this how-to video below.
LOOK: These Tacos Are What You'll Find In Abilene
If you love tacos then you're in luck because Abilene has lots of places to find some tasty tacos
LOOK: These Food Items May Calm Stress, Anxiety, and Depression
These foods are said to help calm and possibly eliminate stress, anxiety, and depression.
KEEP READING: 3-ingredient recipes you can make right now