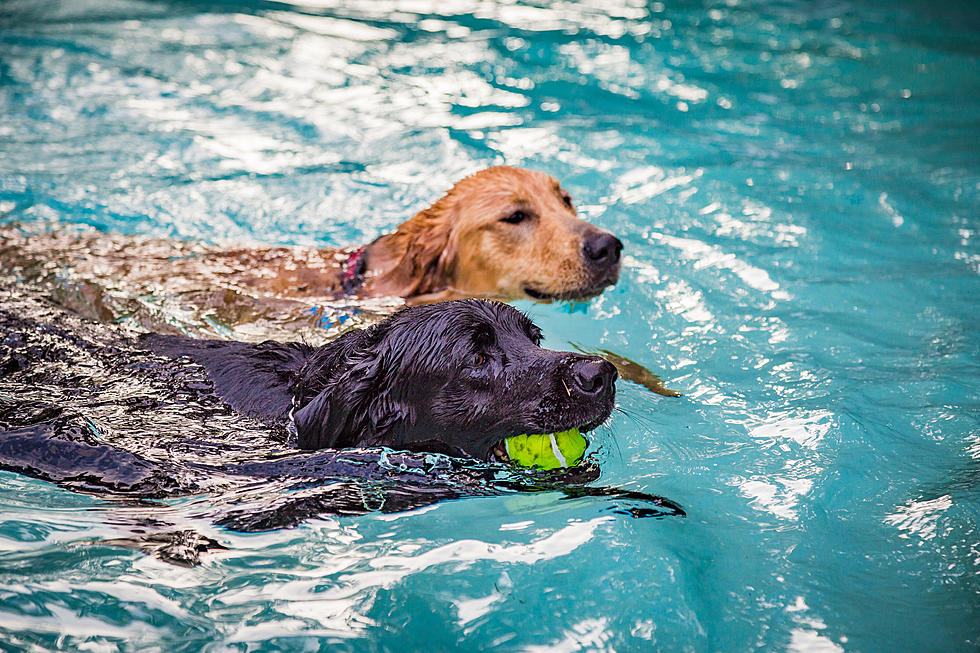 Have Fun and Cool Down During Doggie Splash Day At Adventure Cove
Paige_Rigoglioso
There's no better fun in the world, in my opinion than taking a day off to spend with my fur buddy playing in the pool. This Saturday, September 11th at Abilene's Adventure Cove at 2742 S 9th St, dogs will be allowed to swim in the pool and lazy river.
However, there are some rules that all dogs and their owners must abide by, as listed below. The most important part is that all dogs must be friendly and well-behaved. Thus allowing everyone to have an awesome time swimming with their fur babies.
Back when I used to have a pool in my other house, every time I let the dogs out to go do their duties, they all made time for a dip in the pool and it didn't matter to them if the pool was clean or dirty. They (the dogs) took a swim and came in dripping wet. So, I am thoroughly convinced that dogs crave the pool life more than humans.
Abilene's awesome aquatic center the Adventure Cove celebrates the last day of its season with a "bash for barkers." Bring your well-behaved, fully vaccinated dog to enjoy a day in the sun and in the cool pool. Canines can paddle around the pool Saturday morning. Dog cost is only $3 at the gate, while owners will be allowed in free.
Enjoy Adventure Cove's final day of 2021 with your dog and with a reminder that NO dogs or their owners will be allowed on the Adventure Cover Slides.
Canine Rules and Regulations:
1. All dogs must be in good health with current vaccinations, including rabies shots
2. NO puppies (under 6 months)
3. NO dogs in heat
4. NO animals other than dogs
5. NO aggressive dogs (aggressive dogs may be asked to leave!)
6. Dog waste must be properly disposed of by the owners.
7. NO rawhide bones or treats. Dogs or owners will not be allowed to use the slides
8. $3-Per Dog to get in
9. Owners get in free
10. Children under 15 years old must be accompanied by an adult at all times.
Source: The City of Abilene Adventure Cove Press Release.
RANKED: Here Are the 63 Smartest Dog Breeds
Does your loyal pup's breed make the list? Read on to see if you'll be bragging to the neighbors about your dog's intellectual prowess the next time you take your fur baby out for a walk. Don't worry: Even if your dog's breed doesn't land on the list, that doesn't mean he's not a good boy--some traits simply can't be measured.
LOOK: Here are the pets banned in each state
Because the regulation of exotic animals is left to states, some organizations, including The Humane Society of the United States, advocate for federal, standardized legislation that would ban owning large cats, bears, primates, and large poisonous snakes as pets.
Read on to see which pets are banned in your home state, as well as across the nation.