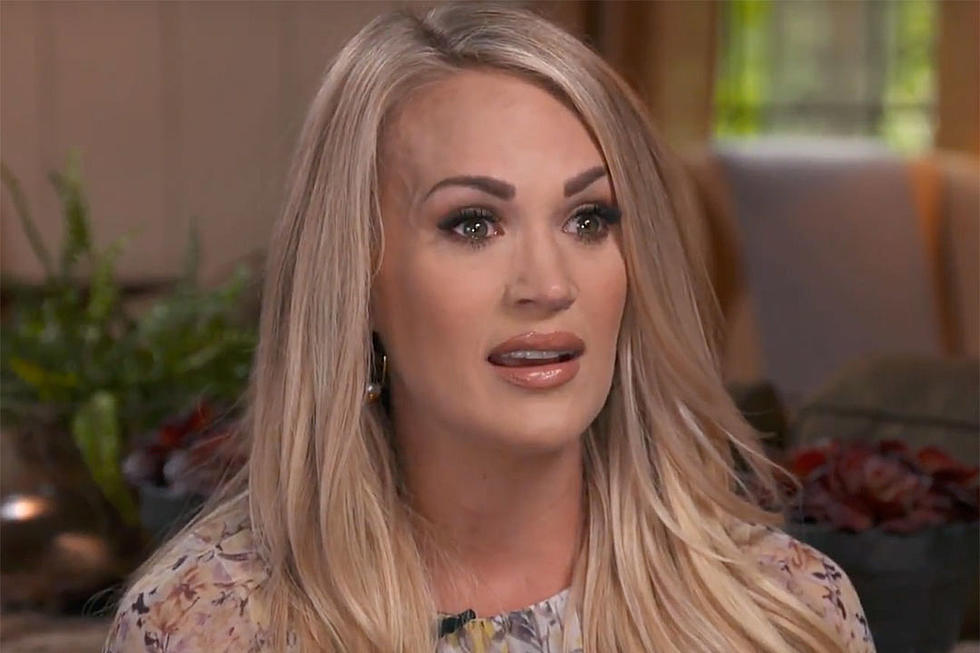 Carrie Underwood Had a Serious Conversation With God After Her Miscarriages
YouTube
Carrie Underwood suffered multiple miscarriages in her journey to have a healthy baby. She and husband Mike Fisher welcomed baby Jacob in January 2019, but it wasn't an easy trip, and she recalls having many serious conversations with her heavenly Father along the way.
"I've always wanted to be a good daughter to my parents, but also to God and not complain, because we are beyond blessed," Underwood acknowledges in a new interview with People about the challenge of suffering three miscarriages in two years.
"The miscarriages made me get real with God and say, 'Okay, I'm kind of giving up a little bit," she adds. "If this isn't meant to happen, then I need to accept that and know that someday I'll understand why.'"
Carrie Underwood's Baby Boy Looks Just Like Her!
Not only was she having some tough conversations with God, but she was also having them with her always-supportive husband, Mike Fisher. "Of course you wonder if it's you, what am I doing wrong, or what have I done wrong," admits the star. "I remember having conversations with Mike trying to make sense of it all."
"There is a thing about motherhood that makes you feel like, 'Okay, if I can do that, I can do anything,'" she says. "And I feel like I'm a little older, a little wiser. This isn't my first rodeo."
Unimaginable Pain: These Singers Have Lost Children: