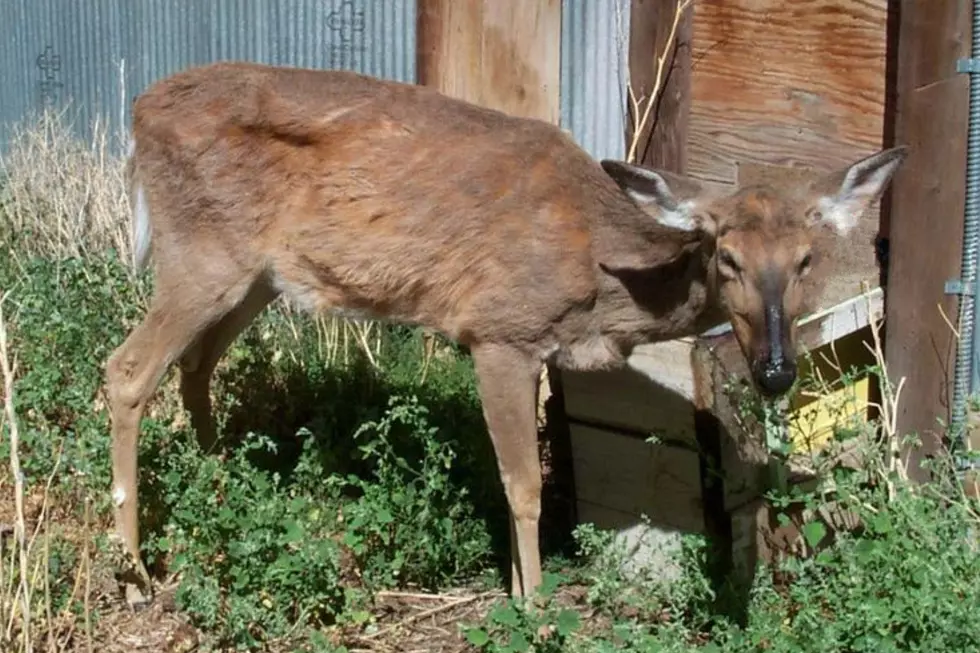 In Texas When You Bag a Deer Have It Tested for the Terrible CWD
Photo by: TPWD / Terry Kreeger Game and Fish and Chronic Wasting Disease Alliance
My son-in-law, my brother-in-law, and one of my sons just shared pictures with me of the deer they harvested this year. Shortly after viewing the photos my first question to them was, "did you have the deer tested for Chronic Wasting Disease (CWD)?" Almost as if they had rehearsed it in unison they all three said why yes, that gets done the minute we walk into the processor's place. For the record, I didn't know that.
If you're not aware of Chronic Wasting Disease a highly contagious, neurological disease that affects all deer as well as antelope, elk, and moose. However, it does cause degeneration of brain tissue resulting in abnormally thin, weird behavior, loss of some bodily functions, and in the end, death.
Once an animal is infected there is no cure for it but can infect others. CWD does not appear to infect cattle or other domesticated animals. The map below is where one finds the CWD testing stations.
The reason I bring up the subject is that the Center for Disease Control (CDC) and the Texas Parks and Wildlife both are reporting that CWD was detected here in Texas in Kaufman County. The white-tailed buck had been recently harvested on a high-fence private hunting ranch and thus far is the only one detected.
The site is located in a CWD Surveillance Zone and was delivered to a Hunt County CWD check station in compliance with surveillance zone requirements. Texas Parks and Wildlife Department (TPWD) and Texas Animal Health Commission (TAHC) received notice of the CWD-positive test result from the Texas A&M Veterinary Medical Diagnostic Laboratory (TVMDL) on Nov. 14.
Source: TPWD press release
The very first recognized case of CWD was in 1967 in captive mule deer in Colorado, CWD has since been documented in captive and free-ranging deer in 30 states and as far north as Canadian. To date, 420 captive or free-ranging white-tailed deer, mule deer, red deer, and elk in 17 Texas counties have tested positive for CWD.
With just over a month of deer hunting season left in the Lone Star State, it's a good idea to have the harvested deer tested for CWD especially when you're processing it yourself. To have your deer checked prior to processing here's where to go the Texas Parks and Wildlife Department website or contact Ray Henicke at (325) 668-0879.
LOOK: This Texas Ranch Destination Has an African Safari Feel
Go on that African Safari you've dreamed of, and see some real African Safari animals right here in Texas, just stay at this Airbnb.
LOOK: The Lodge in Hunters Creek is on the Market for the First Time
This majestic mansion was completed in 2005 it's never been on the market and never been seen by the public eye. Tap to see its magnificent beauty.
States with the most registered hunters
Stacker
analyzed data from the U.S. Fish and Wildlife Service to determine which states have the most registered hunters. Read on to see how your state ranks on Stacker's list.