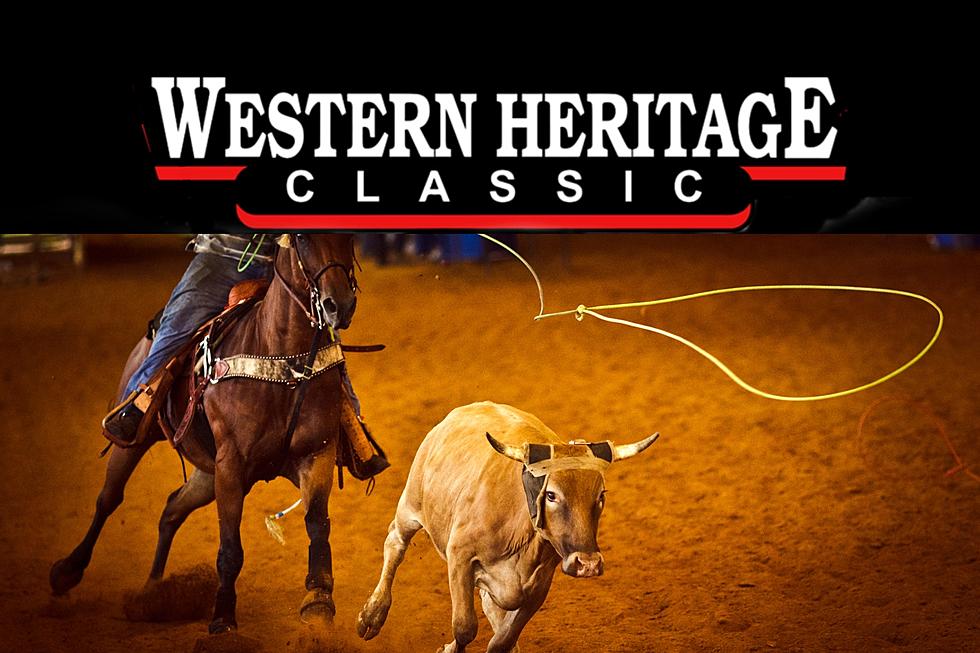 The World's Largest Invitational Ranch Rodeo Is Coming to Abilene
Photo by Rochelle Johnson / Canva
The Western Heritage Classic Parade and Rodeo are back for 2023. Taylor County Expo Director, Rochelle Johnson says "come out and enjoy all the Expo center has to offer. Better parking and arenas that were made for rodeos."
Johnson says "the list of events includes a bit and spur show, ranch horse competition, kids stick horse competition, bronc riding, wild cow milking, team penning, team roping, calf branding, ranch horse auction, horse clinics, cowboy camp cook-off, cowboy music, fiddle contest, Friday night dance featuring Hayden Haddock and Saturday night it's Jake Hooker."
All the fun and excitement will be taking place at the Taylor County Expo Center from May 11th through the 14th this year. The Parade and Street Dance is on May 11th starting at 6:30 pm in Downtown Abilene
.
The video above gives you a look at what to expect at this year's Western Heritage Classic and Ranch Rodeo. For further information contact the Expo Center at (325) 795-6706.
On Sunday there will be a real Cowboy Church Service. God's Word will be shared beginning at 9 am at this year's Western Heritage Classic.
There will also be food, drinks, exhibits, vendors, an art sale, and entertainment. There's something for the whole family at this year's Western Heritage Classic Rodeo.
LOOK: This Is The Kind Of Fun That Takes Place At The Western Heritage Rodeo
This year, there is a new rule that's being put in place:

New for 2023 all vendors, exhibitors and guests. There is a NO DOG policy that is being implemented this year. NO dogs are allowed on the facility grounds whether it is at your camper, booth or in a building. You will be asked to remove your dog from the premises. Only service pets are allowed and must be with the owner and on a leash 100% of the time. Source: WesternHeritageClasssic.com
Tickets go on sale on April 10th, 2023, and can be purchased at the Taylor County Expo Center 1700 TX-36, Abilene. For more ticket information click here.
LOOK: 30 fascinating facts about sleep in the animal kingdom