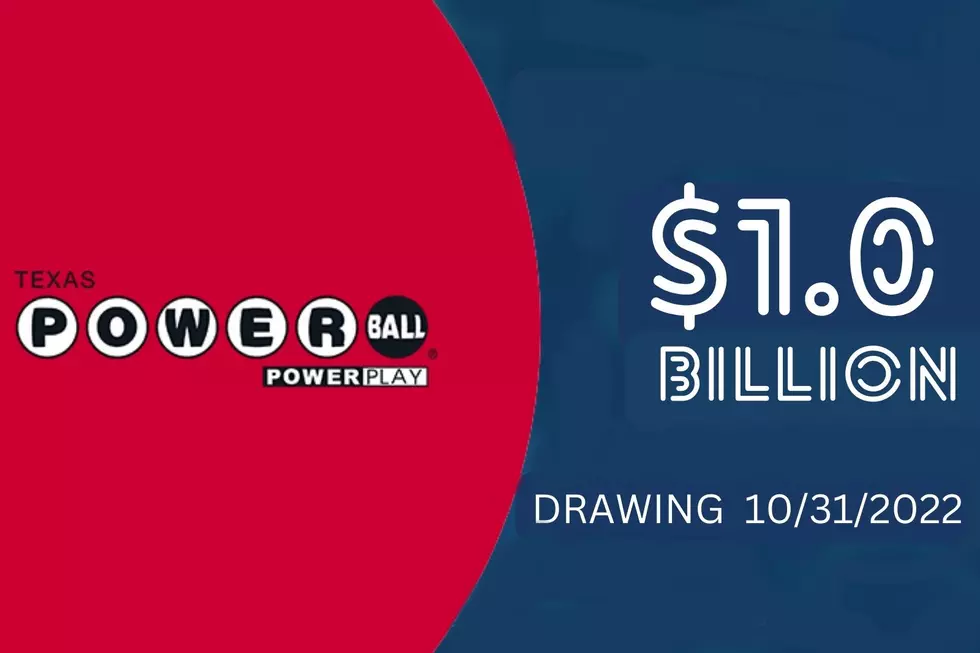 A City in Texas Just Had a Million Dollar Powerball Jackpot Winner
Photo: Texas Lottery / Canva
The Powerball lottery is up to over One Billion dollars this week. At the same time, I'm just like everyone else wanting to win a billion dollars. I got to wondering how many people in Texas have ever won an enormous Powerball jackpot.
The answer did not surprise me, however, what cities the winners were from and what cities sold the winning tickets left me somewhat curious. Since the beginning of the Texas Lottery in May 1992, only two cities have had multiple winners or repeat sales of winning tickets in the Powerball lottery jackpots.
Jun 4, 2013
Paul McDowell, of Bells, claims the $40 million Powerball jackpot prize for the drawing held on May 29, 2013, The Texas Lottery celebrates its 21st anniversary with its first Powerball jackpot winner. The winning ticket was sold at Lone Star Food Store #48, located at 205 W. Bells Blvd., in Bells.
However, this past Saturday on this very Powerball Lottery there was a cool $1,000,000 million dollar winner. Meaning that the winner has a 5 out of 5 matching numbers but not the Powerball. The owner of that ticket has not come forward yet.
Where was the $1 million dollar ticket sold? The Kroger Grocery Store at 318 West Lake Houston Parkway in Humble, Texas. If you are still as curious as I am, it was a "quick pick" that won $1 Million.
The Texas Powerball folks are saying that the sales as of today on average sales of Powerball lottery tickets are at $8,856,992 in Powerball draw sales per hour. This represents cumulative growth of 350.95% over last Monday at the same hourly time period. This represents cumulative growth of 488.8% over yesterday at the same hourly time period. Current hourly Powerball sales per minute in Texas are $30,640. Source: Texas Lottrty Press Release.
Gary Grief, executive director of the Texas Lottery. "As the jackpot increases, so do Texas Lottery sales, which creates much-needed revenue for public education in Texas. While we are keeping our fingers crossed that this jackpot is won by a Texas Lottery player, we want to remind our players to play responsibly. It only takes one ticket to win." Source: Texas Lottery Commission
Finally, if you have the winning ticket for the $1.0 billion dollar lottery and you chose the "cash payout you won't get $1.0 billion dollars your cut will only be $497.3 Million dollars. Good luck I hope you win.
LOOK: Here is the richest town in each state
Just saying the names of these towns immediately conjures up images of grand mansions, luxury cars, and ritzy restaurants. Read on to see which town in your home state took the title of the richest location and which place had the highest median income in the country. Who knows—your hometown might even be on this list.