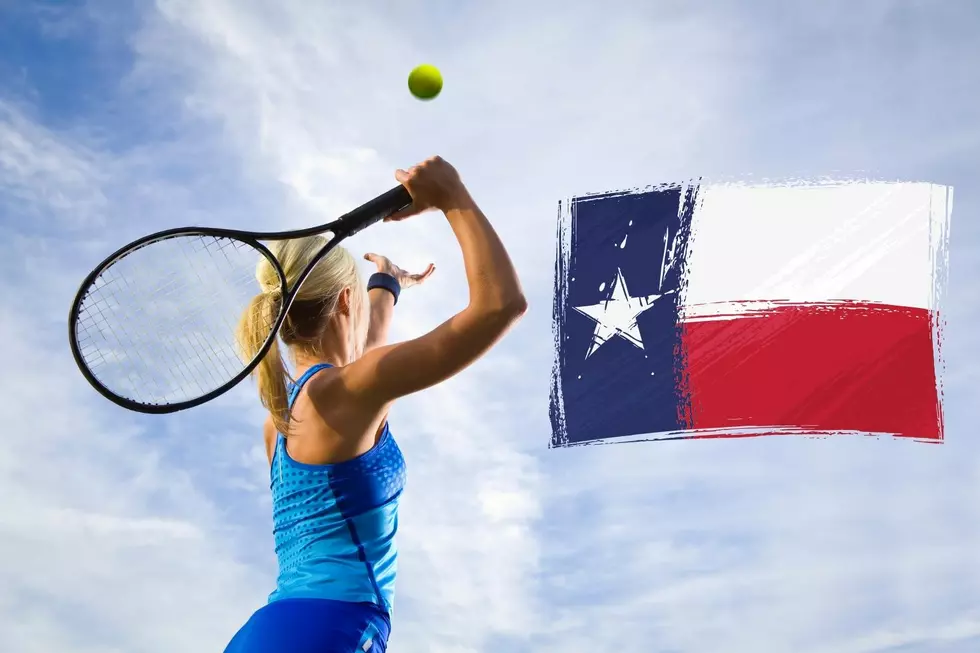 3 Texas Cities Made the Top-20 List of Great Tennis Cities in America
Photo by: Canva
With the US Open Tennis Championship at the Billie Jean King National Tennis Center at the Flushing Meadows–Corona Park in Queens, New York City. It's a fact that more and more Americans will be racing through the Internet to learn more about tennis. That said Texas, is one of the top states in America with a huge interest in tennis according to Gambling.com's latest findings.
It never fails, every year millions of Americans seek to learn more about tennis during the weeks leading up to, during, and shortly after the US Open Tennis Championship. From now until early October more Americans will Google, research, and look into learning and trying tennis for the first time.
While Texas has a lot of tennis players, tennis fans, and tennis courts, The Lone Star State is outnumbered by New York State, which by the way has 1,610 registered tennis players in the Empire State and only 185 registered tennis facilities and 935 registered tennis courts in NY.
According to Global Tennis Network, Houston is #2 in America's highest-rated tennis city rankings Austin is #12 and Dallas is #17. However, the over 1,600 "Registered Tennis Players" in NY is a reason Houston didn't make the top spot.
Here's what the numbers look like for Top Tennis Cities in the Lone Star State
Nonetheless, Texas is one of the best states to begin learning how to play Tennis, and maybe one day, you can work your way into the U.S. Open Tennis championships. While the above video will give you some tips on how to serve it's a great place for beginners to start.
Now, with the US Open underway, tennis fever will undoubtedly hit its highest peak as the most researched sport, leading into fall. If you have ever wanted to learn more about tennis, now is the best time of year to visit our local tennis courts as many tennis fans will already be there, and you'll have something in common.
So, where will the next tennis pro like Serena Williams or Pete Sampras come from? The answer is, could be right here in our own backyard. So, head and find that perfect tennis court that fits your needs and meet up with some other tennis athletes and coaches, and then practice, practice, practice.
LOOK: At This Awesome Water Park Getaway in Waco, Texas
This Waco Texas water park has been growing over the years. Here's what you'll find today.
LOOK: Wide Receiver Options for the Dallas Cowboys