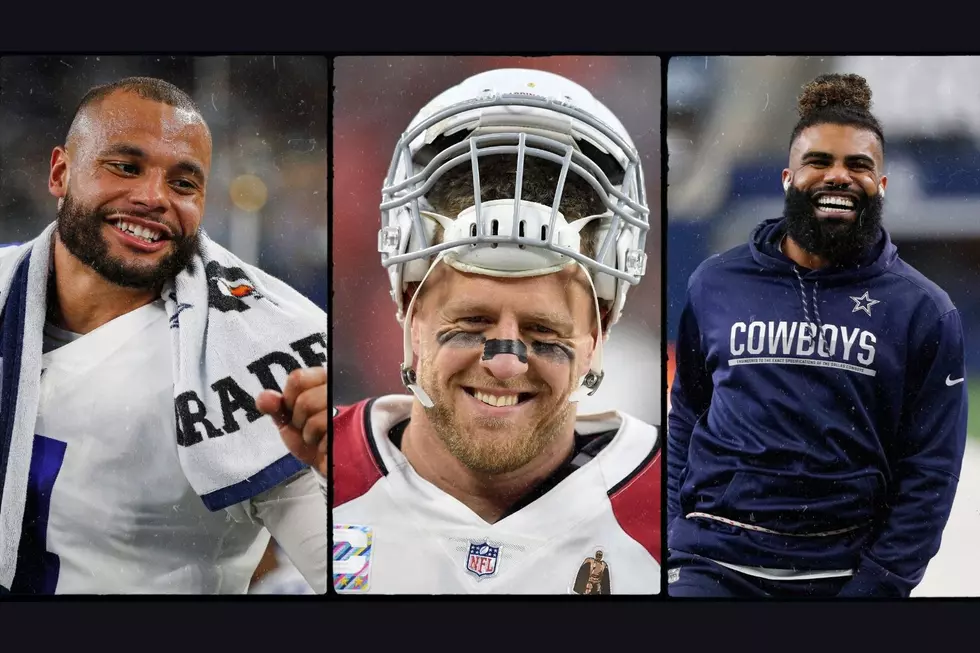 Check Out These Stunning Homes Owned by Dak Prescott, Ezekiel Elliott, & JJ Watt
Getty Images
What do Dak Prescott, Ezekiel Elliott, and JJ Watt have in common? Well, they're NFL stars that have laid out some serious cash for real estate in Texas.
I'm sure there's a lot more that those three have in common, but their Texas homes are at the top of today's list.
Since running backs have shorter careers than other NFL players, we'll start with ol' Zeke while he's still on the Dallas Cowboys roster. Elliott's home isn't far from where the Cowboys play and practice as he has established roots at 4883 Orchard Park in Frisco.
Billy Jenkins, of KNUE, has a ton of info about Zeke's home here.
Take a Look Inside the Home of Ezekiel Elliott in Frisco, Texas
The Dallas Cowboys Running Back has a gorgeous home not far from the stadium.
Arguably, one of the greatest defensive ends of all time, JJ Watt no longer owns his own in Texas as it was sold following his move to Arizona. However, during his time with the Houston Texans, JJ Watt lived at 9 Gage Court in Houston, and thanks to Realtor.com, we get an inside look at his old living quarters.
Here are even more details about Watt's home, according to Billy Jenkins at KNUE.
NFL Star JJ Watt Owned This Property in Houston, Texas
While playing for the Houston Texans NFL star JJ Watt used to call this place home.
Dak Prescott, the QB, and face of the Dallas Cowboys shacks up in Prosper at 741 Broadmoor Lane. Considering that gruesome ankle injury he had, he sure does have a lot of stairs in this home. Be careful navigating those, Dak, we need you for the upcoming season.
You can get a more in-depth look at Dak's home here
LOOK: Dak Prescott's 3 Million Dollar House