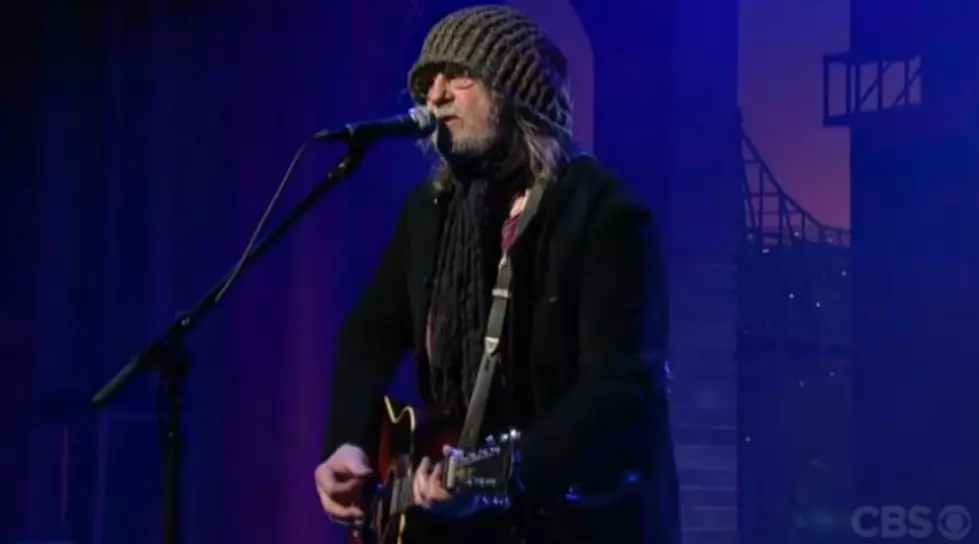 Ray Wylie Hubbard Sings 'Screw You, We're From Texas' for The Late Show With David Letterman
cbs.com
David Letterman is a pretty big fan of Ray Wylie Hubbard. Last fall, his producers contacted Ray to appear on the Late Show. As a result, RWH came on the show and performed 'Mother Blues' from his newest CD 'The Grifter's Hymnal'. But Letterman had a special request that Hubbard stick around to perform an older song that isn't necessarily ideal for his CBS network television audience.
'Screw You, We're From Texas' has been a favorite for years among Hubbard fans in the Lone Star State. But word of this edgy, tongue-in-cheek song hasn't exactly gained a huge following outside Texas. So, it's all the more surprising (and impressive) that a Letterman, who has called New York City home for more than three decades, personally requested that Hubbard play 'Screw You' for his audience, and a special web-only performance.
Ray sets the song up nicely, saying, "I'd like to say that the problem with irony is, not everybody gets it.". Watch the performance here.