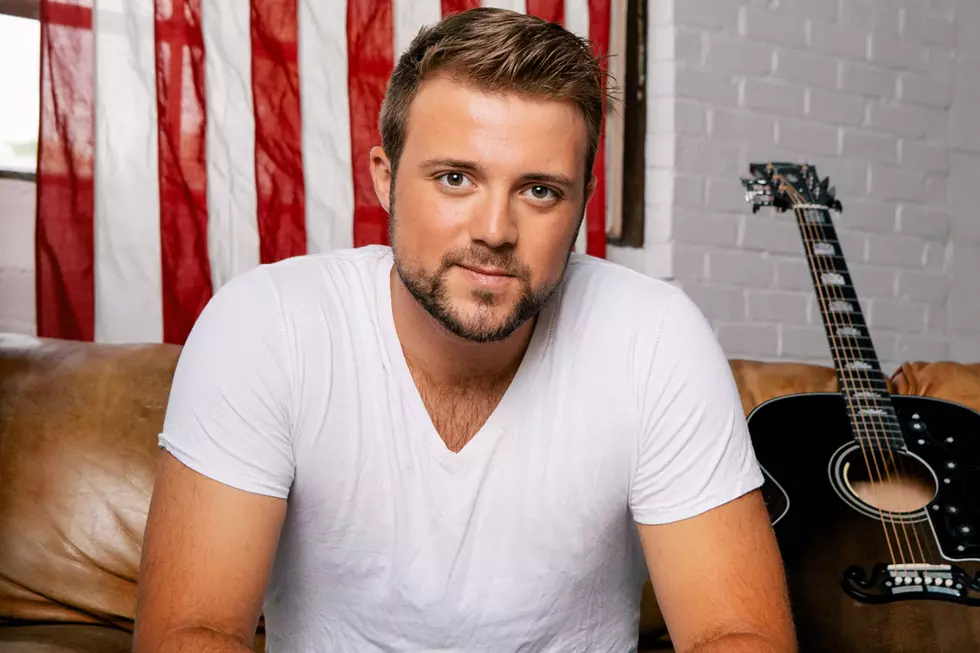 Walker Montgomery Was Born to Sing Country Music
Courtesy of Splash Publicity
The next generation of singing Montgomery men don't find a door to country music stardom being held open for them. Walker Montgomery, 20-year-old son to '90s hitmaker John Michael Montgomery, says his dad kind of just threw him into Nashville and let him do his own thing.
Neo-traditionalist Dillon Carmichael (nephew of John Michael and Eddie Montgomery) shared a similar experience when talking to Taste of Country last summer. Their secret is that by the time this next generation was ready to share their music, they'd been prepared in much more subtle, much more effective ways. First-person eye witness accounts of the demands of the business are very helpful.
"They definitely had an influence on the kind of music I listened to growing up," Walker Montgomery tells ToC halfway through his very first CRS (Country Radio Seminar). "Obviously those guys are my heroes."
The Kentucky native moved to Music City last spring and got to work fine-tuning songs for his new Simple Town EP. He wrote one song (the title track), but admits he has a ways to go before his songs match the quality of songs available for him to cut from outside writers. Neither John Michael or Eddie were prolific songwriters. The Montgomery Gentry singer (and to a certain extent, Carmichael) bristles at writing emotional love songs, but that's where Walker Montgomery's heart is. He says he loves minor chords and heartbreak and gets nostalgic about his hometown (see: "Simple Town"), but also appreciates the rowdier lyrics from men like his No. 1 songwriting influence, Dallas Davidson.
"My thing is just modern lyrics with a full country band," he says describing his music. "There's gonna be some steel guitar on that man, but there's also gonna be some electric guitar."
Colt Ford produced Simple Town, so you can expect a more progressive sound in spots — Montgomery is, after all, a 21st century American boy — but he appreciates the classics. Growing up, his mama would drive him to school playing anything from Luke Bryan to Frank Sinatra. He didn't really have a rebellious period where he buried his head in metal or hip-hop. Early on he figured out what he wanted to do, and after high school, he got to work with support from the famous men in his family — but no handouts.
"Once you got that bug, it always kind of comes back and you're still picking on that guitar," he says.
If you're counting, there's Eddie and John Michael, plus Carmichael's mother Becky Montgomery who never achieved the popularity, but is said to be just as talented. Add Walker Montgomery and the lineage from Nicholasville, Ky., is looking pretty strong. But there could be more!
"My sister. She can sing too," the younger Montgomery says. "She can sing like an angel."
These are Country Music's Top Neo-Traditionalists: