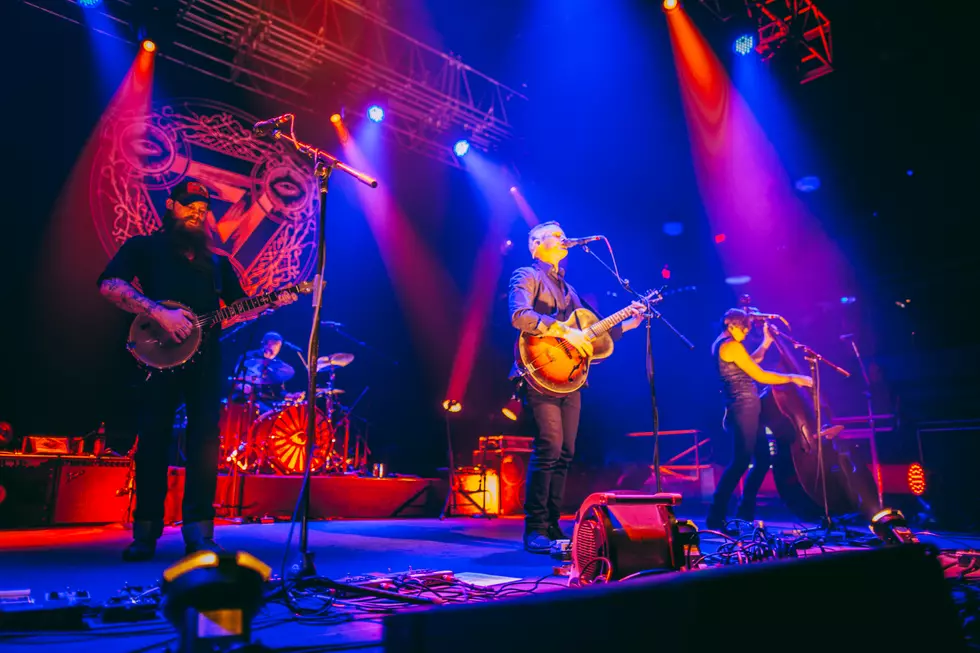 The Devil Makes Three Bring Raucous 2018 Tour to Philadelphia [PICTURES]
Stephen Atkinson, The Boot
Americana trio the Devil Makes Three's 2018 tour made a stop at the Electric Factory in Philadelphia, Pa., on Friday night (Jan. 26). Flip through the gallery above to see photos from the show, which also featured the Huntress and Holder of Hands as the opening act.
Founded in California, the Devil Makes Three -- Pete Bernhard, Cooper McBean, and Lucia Turino -- have been playing together for about a decade and a half. McBean and Bernhard are childhood friends, while Turino was an acquaintance. After all three wound up in California -- they moved independent of each other -- they decided to try to make a go of it in music. They released their most recent album, Redemption & Ruin, via New West Records in 2016.
The Devil Makes Three's 2018 tour includes 23 shows and began in Wisconsin on Jan. 10. They've been performing throughout the U.S. and Canada since then, and will continue to do so until Feb. 10, when their final show of the trek is scheduled in Dallas, Texas.