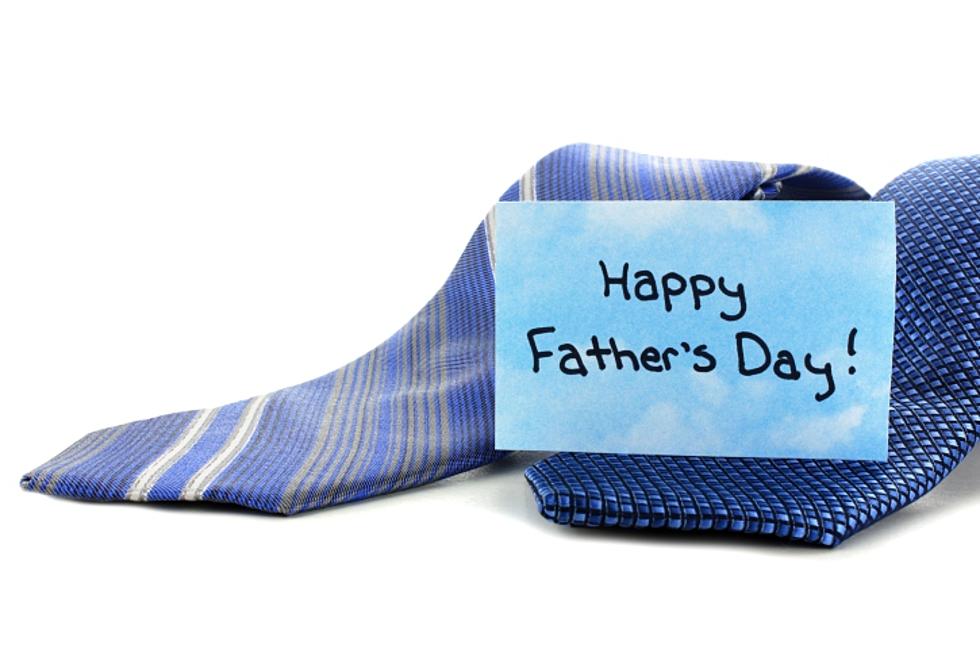 The Best Places in Abilene to Take Dad on Father's Day
jenifoto
Instead of getting dad another tie he'll never use this Father's Day, do something he'll really appreciate.
The finest minds in all of the great land have put together a list of some of the best places to take dad for Father's Day in Abilene.
OK, you're right, we are nowhere close to the finest minds in the land, but we are dads.
1. Take Dad Out for a Steak
You won't find a dad on this planet that won't include a steak house in his top 5 favorite places to spend on Father's Day.
Looking for a good steak? You can't go wrong with these places:
---
2. The Living Room
Take your dad to the living room and leave him there.
Unattended. For hours.
Trust me, all dad's want a good stretch of peace and quiet.
Let him have that peace and quiet while he's in his favorite recliner or stretched out on the couch and you'll have the happiest dad on the planet.
---
3. Miniature Golf
The idea that every dad loves to play golf and wants to do that on Father's Day is preposterous, but I don't know a dad that won't enjoy an afternoon of miniature golf with his kid(s).
So, if you're looking for a little miniature golf kind of fun for Father's Day, then yell "Fore!" and check out one of the following places:
---
4. The Movies
All right kids (young and old), dad has taken you to "your" movies for years. Let him pick this time.
Who knows? You might be surprised to find out he wants to see one of your movies.
Regardless, this will give him a chance to stop saying, "The only movies I go to are kid's movies, I never see adult movies until they hit DVD".
Make sure you turn cell phones off and enjoy a movie.
---
5. The Park
I have to admit, some of the greatest memories I have of time with my daughter are those spent at the park, on the swings.
Yeah, there are plenty of things to do at any local park, but swinging with (or pushing) my daughter really puts a smile on my face.
I guess it's the rhythm you get into on the swings, it's just spiritual.
According to Chaz (and his research), "Abilene has 27 parks that cover over 1,000 acres in Abilene, so you have a plethora of parks to choose from."
My favorite is Redbud Park, because of the huge playground, YMCA, and prairie dog field, but if you want to find out about all of the parks in this area, then check out #4 on Chaz's post.
Honestly, it doesn't matter where you take dad, or what you do for him, because he'll be happy if you just take some time to spend with him. Well, that is, unless he wants to nap all day.
LOOK: TV Locations in Every State