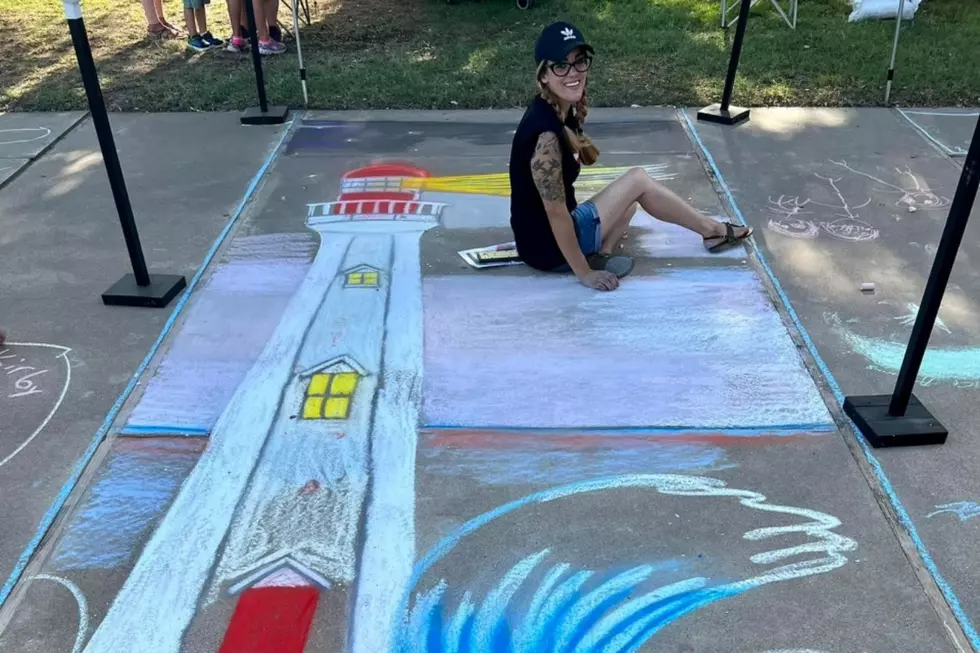 The Abilene CALF Sets a New Record for This Years Attendance
Photo by: CALF / Sidney Levesque
It was very apparent by the sheer number of people in attendance at this year's Children's Arts and Literacy Festival (the CALF). The record-shattering number of people at the 10th annual CALF this past weekend led to a 17 percent increase in comparison to last year's festival.
Officially this year's CALF had a total of 5,444 people register and they came from 172 cities and 17 states. Last year 4,642 were in attendance. Festival organizers are ecstatic at the growth and the fun all attendees had as seen in the photos below.
LOOK: This Is What The Children's Arts and Literacy Festival Looked Like.
The Executive Director of the Abilene Cultural Affairs Council, which hosts CALF, Lynn Barnett said "We were thrilled that families from so many cities were able to enjoy all the performances and readings," Barnett added "the celebration of storybooks and art provides not only a wonderful opportunity to bring families together from across the country to experience the Storybook Capital of America, but also enhances our sense of community." Source: 2022 CALF Attendance Press Release
The festival ran from Thursday night through Sunday afternoon with a special program at the Abilene Zoo. People could wear their CALF passes and were admitted free.
This year's festival celebrated the work of artist and author Sophie Blackall, whose artwork went on display in the gallery of the National Center for Children's Illustrated Literature (NCCIL). The museum hosted Sophie during the festival, and she also signed her books. Some of her autographed books are still available at the NCCIL gift shop, and her exhibition will continue to be on display through the end of September.
The latest sculpture to be added to the storybook garden was unvieled
This year was the festival's 10th anniversary and a lot of special activities took place, including dramatic readings, characters in costume, demonstrations by animal stilt walkers, and more." The newest addition to the Storybook Sculpture Project was unveiled.
The latest storybook sculpture is a black bear named Winnie based on the book "Finding Winnie: The World's Most Famous Bear" which was added to the Adamson-Spalding Storybook Garden on the east side of the convention center.
Next year's CALF honoree was revealed to be author-artist Brian Lies. So, make plans now to attend the 11th annual CALF, June 8th through the 11th, 2023.
13 Cool Places to Host a Birthday Party in Abilene
Whether you're celebrating toddlers, teenagers, or kids who never grew up, here are 13 unique places to host a birthday party in Abilene.
KEEP LOOKING: See What 50 of America's Most 'Pupular' Dog Breeds Look Like as Puppies