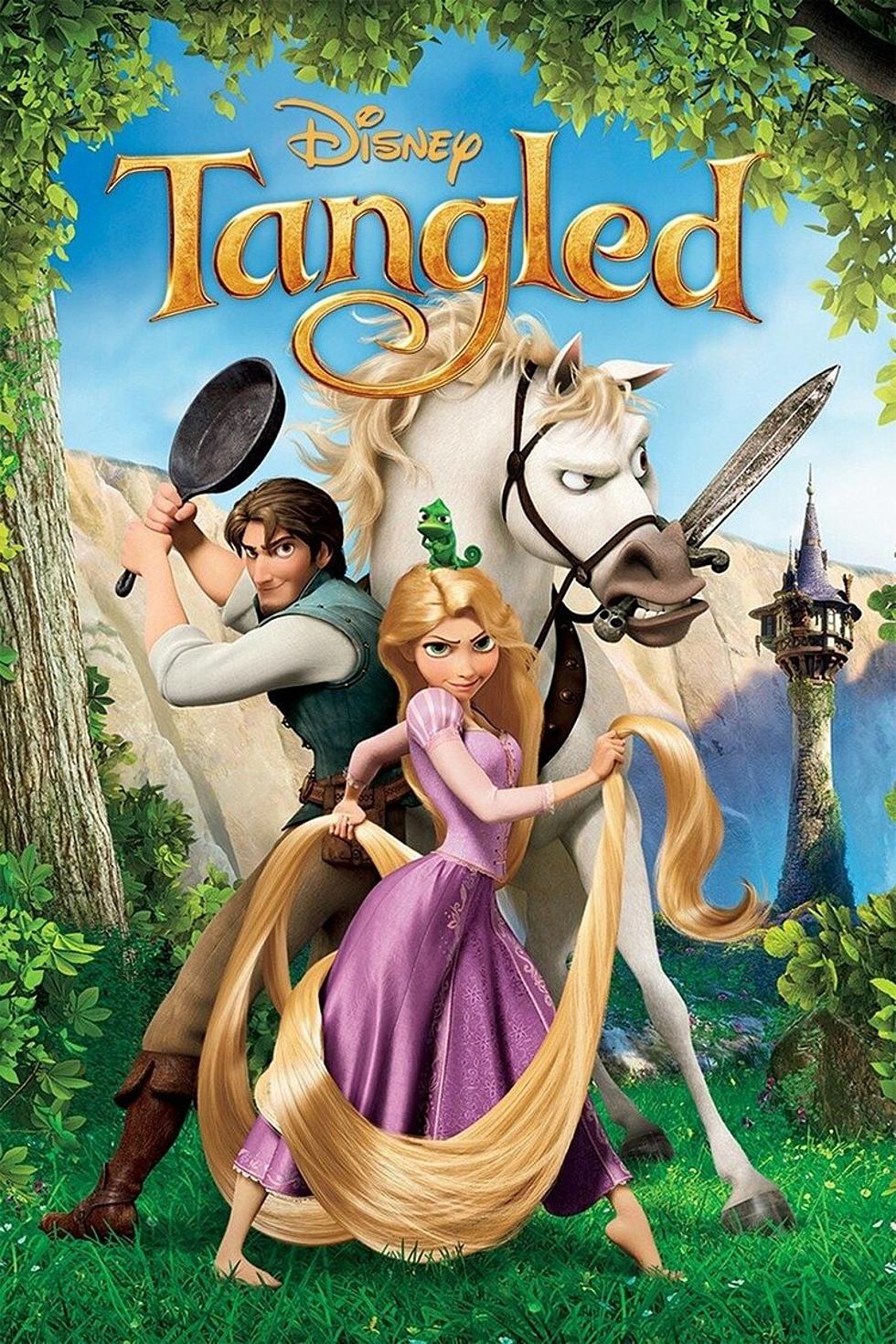 CANCELLED: 'Tangled' Is Part Of The Paramount's Fun Family Film Series
Photo by: Disney/Paramount Theatre
UPDATE 9/1/2021:
The Paramount Theatre in Abilene, Texas has announced the cancellation of "Tangled", "Goldfinger," and "It's Only A Play". Ticketholders for these three shows should receive a full refund as of September 1, 2021.
The Paramount Theatre continues with its themed classics film series. Don't miss the 2010 Disney classic movie "Tangled." The film stars the voices of Mandy Moore, Zachary Levi, Donna Murphy and Ron Perlman to name a few. This fun family film is based off of the classic childrens book about the long-haired Rapunzel.
This movie is from the Disney Animation department and is a favorite of both young and old alike as you'll see in the trailers above and below.
Disney's classic tale of the beautiful princess Rapunzel has been locked away in a tower since she was captured as a baby by an old hag. Her magical long blonde hair has magical powers and produce an eternal youth, and the evil Gothel uses this power to keep her young. At the age of 18, Rapunzel becomes curious about the outside world, and when a prince uses her tower as a refuge, she asks him to help her escape.
The magically long-haired Rapunzel has spent her last days in captivity and is brwaking out of her tower, where she's been held captive. But now a runaway thief is about to assist Rapunzel discover the world for the very first time, and she discovers who she  really is.
Enjoy all your favorite classic movies in the historic surroundings and under the star-lit ceiling of the Paramount Theatre located at 352 Cypress Street in downtown Abilene.
This film is part of the Paramount's 'Fun Family Film Series' and will be shown, on Saturday, September 4th at 2 pm. While the film is a fun family-oriented animated movie that will be shown at the historic Paramount Theatre, tickets are only $2 general admission and MUST be purchased in advance online and a reminder to the limited capacity.
As with most venues in Abilene and around the Big Country, CDC guidelines are changing.
The Paramount Theatre has just updated their coronavirus statement saying: "We want patrons to feel welcome and to have a fun and safe experience at the Theatre. Please see the Paramount's website for all the latest safeguards to ensure that both patrons and staff are as protected as possible during this transitional period. Click this link for a concise up to the minute update.
The 'Paramount's 'Fun Family Film Series,' continues throughout the 2021 Summer season. Check back frequently for show updates and/or cancellations due to the Pandemic.
CHECK IT OUT: The Best Movie Character Names of the 1980s