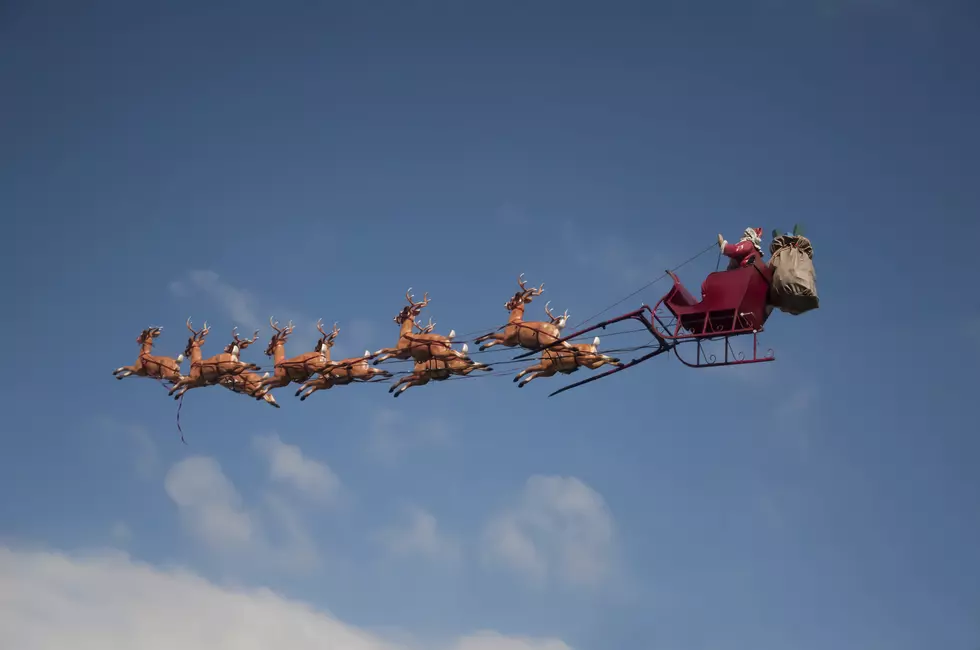 NORAD is Ready to Track Santa This Christmas
CHR1/ThinkStock
The North American Aerospace Defense Command better known as NORAD is ready to track Santa again this year. Kids can keep up with Santa and his Christmas preparations.
NORAD has been tracking Santa for many, many years and they provide more than just a locator for the jolly old man.
The NORAD Tracks Santa website provides, a holiday countdown, games and activities, video messages from kids around the world and on the 24th they can even watch Santa prep for his flight. Not only that but you can also call a toll free number to keep up with Santa's whereabouts.
Kids, especially the tots, will love this, just like they do Elf on a Shelf. It keeps the magic alive and makes it very real for them. This might even help get them to bed earlier too.
The tradition of NORAD tracking Santa started back in the 50's when a media outlet misprinted a direct line phone number to Santa. The phone rang but it wasn't Santa they got in touch with, instead it was the Crew Commander on duty at the Continental Air Defense Command Operations Center. (Don't you know they were surprised). However, they embraced the calls and so in 1958 made it tradition to officially keep track of Santa for kids all over the world. We're glad they've kept this tradition alive for so many years and that it's now available online.
Tracking Santa Trailer