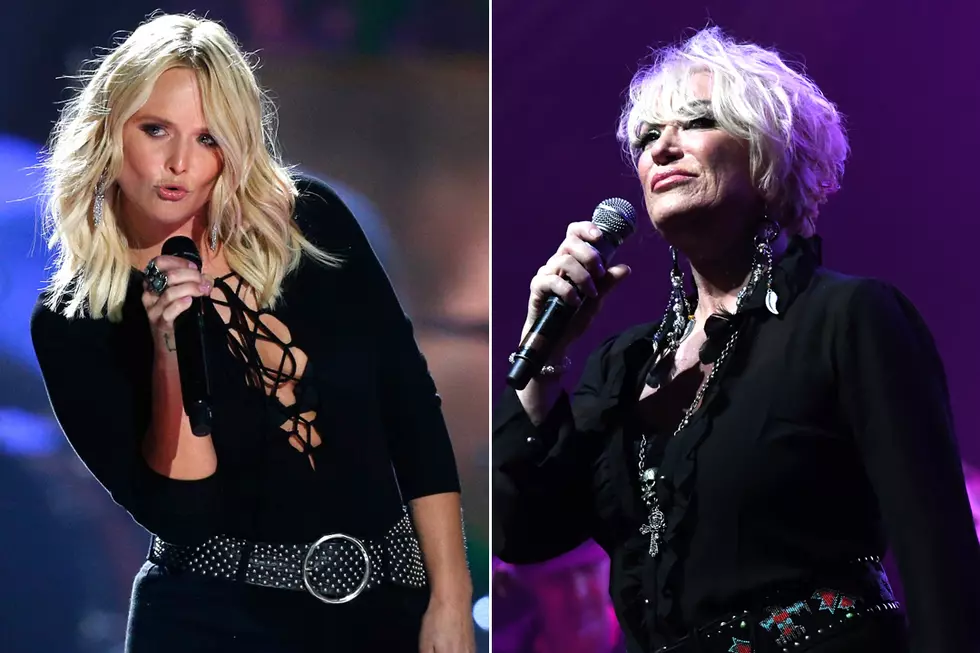 Miranda Lambert Gets Flowers From Tanya Tucker Congratulating Her on Marriage
Bob Levey / Rick Diamond, Getty Images
Lambert shared with fans via Instagram a photo of the flowers Tucker — one of the Texas native's "heroes" — sent to her, along with a sweet note.
"Miranda, When you've got love, you're sitting on a gold mine. Congratulations to you and your husband. All my love, Tanya Tucker," the typed note reads.
"When one of your heroes sends you flowers," Lambert says alongside a heart emoji.
Lambert shocked the world when, on the afternoon of Feb. 16, she revealed via Instagram that she had gotten married to the "love of her life" — a New York City police officer. The country superstar reportedly met last November, when Lambert's trio the Pistol Annies performed on Good Morning America where Mcloughlin was working crowd control.
They are said to have married on Jan. 26, 2019, and photos shared by Lambert herself indicate that it was a sunny, happy day for them both. The revelation of the marriage was the first time fans had been aware of her relationship with Mcloughlin, who also does some modeling and acting.
According to TMZ, sources close to the couple indicate that although the lovebirds are now married, Mcloughlin will continue to live in New York City, where he works as a police officer, while Lambert will live on her 400-acre estate outside of Nashville. They will travel to see one another.
Miranda Lambert's Wedding Was Quite a Shock!
The report goes onto say that the long-distance aspect of Lambert's marriage will probably only last for about a year, and that after that, Mcloughlin — who was recently promoted to sergeant, will reassess his work situation.
On April 1, Lambert will be performing in Nashville at Loretta Lynn's All-Star Birthday Concert to honor the country legend. She is scheduled to headline a number of music festivals this summer.
A Timeline of Miranda Lambert's Most Public Relationships:
This Texas Singer Is Kinda a Bada$$ Too: