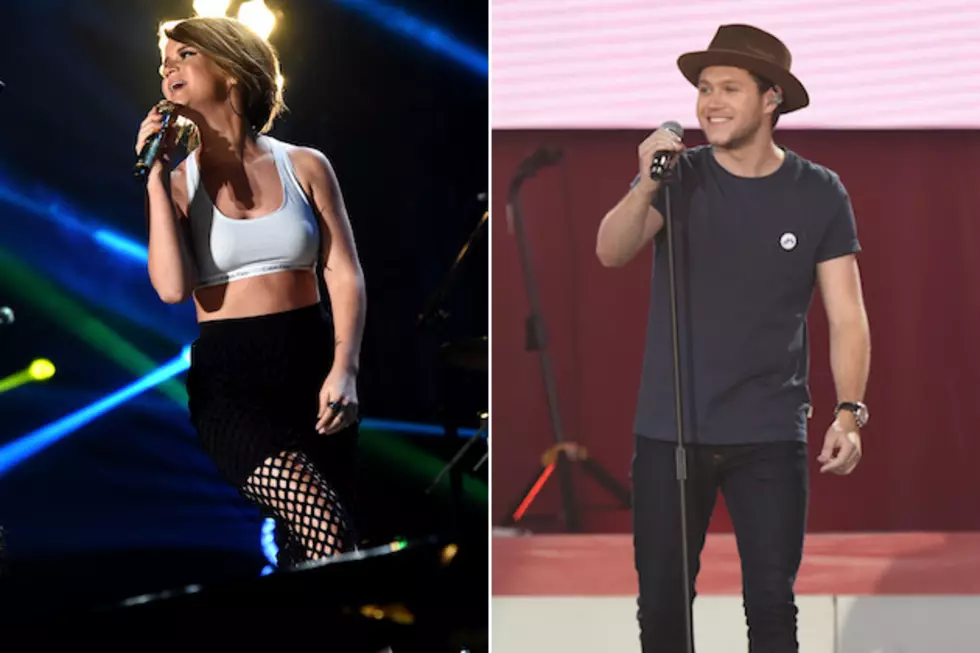 Maren Morris Cut a Duet With One Direction-er Niall Horan
Rick Diamond, Getty Images
Maren Morris has been featured in other artists' projects before, but this one is going to make pop-country fans pretty happy.
Variety reports that Morris appears on a song with One Direction's Niall Horan called "Seeing Blind," which they performed at a Capitol Music Group showcase called Capitol Congress on Aug. 9.
Horan apparently reached out to Morris via e-mail and asked if she'd be willing to lend her vocals to the song, which she was pleased to do. Variety describes that the song "could easily find its way to formats outside of pop" and keeps intact the acoustic, catchy sound Horan has been cultivating in his solo career, calling the chorus "infectious."
Morris is no stranger to pop-influenced tracks, having recently appeared on a dance-y '80s-pop-inspired tune with Thomas Rhett, "Craving You." Her vocals are coveted by artists to add that soulful feminine touch to their songs, transforming the feel instantly, like Dierks Bentley's "I'll Be the Moon."
"We first recorded it just me, but the song looks at a relationship from a different angle, where the girl is instigating the deceit," Bentley tells Rolling Stone Country. "So, I felt like it needed a female voice, and I started to hear it more as a duet. I love the perspective Maren adds; there's weight to her voice."
Rhett agrees. "Maren is definitely one of those girls whose voice is just undeniably powerful and soulful, and on top of that, just a really sweet person to work with," he says.
No word yet on when the collaboration with Horan will be available for eager fans to listen to.
8 Hottest Artists to Follow on Instagram