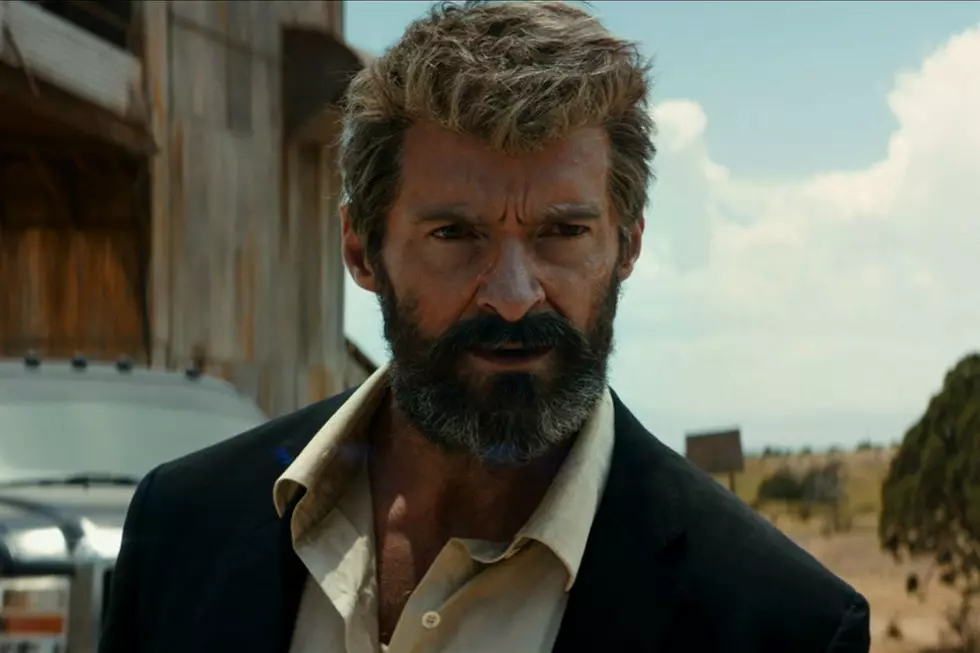 'Logan' Gifts Us With Two More Images, Plus a Trailer Announcement!
20th Century Fox
Logan looks like no other superhero movie we've ever seen before, and Hugh Jackman and James Mangold have been especially plugging its desolate, dingy look. They've given us image after image, all of which have kept this really great post-apocalyptic western look. Today, we get two more in preparation for tomorrow's new trailer, which Jackman seems very excited about.
The first image shows Wolverine and some rain. It's nothing like those artsy Instagrams, but it kinda looks like a still from the trailer itself. According to Heroic Hollywood, Jackman originally captioned this one "Storm," but that might have caused some confusion, since the character Storm isn't in this movie. As far as we know.
Then, Jackman posted an announcement on Twitter that something is going down tomorrow — Fox confirmed that the trailer would drop on Thursday, so this just seems like Jackman is confirming that. It's great so see him so hyped about the whole thing.
How very Microsoft Word of you, Hugh!
But there's still time for one more photo! Also shared by Jackman, this one looks like it shows Laura, aka X-23 on the back of one of those coin-operated mechanical horse things outside grocery stores and malls, reeeeally leaning into those western vibes. I dig it.
It's a lot to take in, and the trailer's going to be full of even more information, so just brace yourselves. Hopefully this means that an official synopsis is incoming, although with the release date quickly approaching, Fox might, oddly, be staying as secretive as they can. We can figure out some of what this movie will be about, since the comics are already out there, but it might be neat to go into this one with as little information as possible.
Logan also stars Patrick Stewart, Stephen Merchant, Boyd Holbrook, and Richard E. Grant, and opens in theaters March 3.