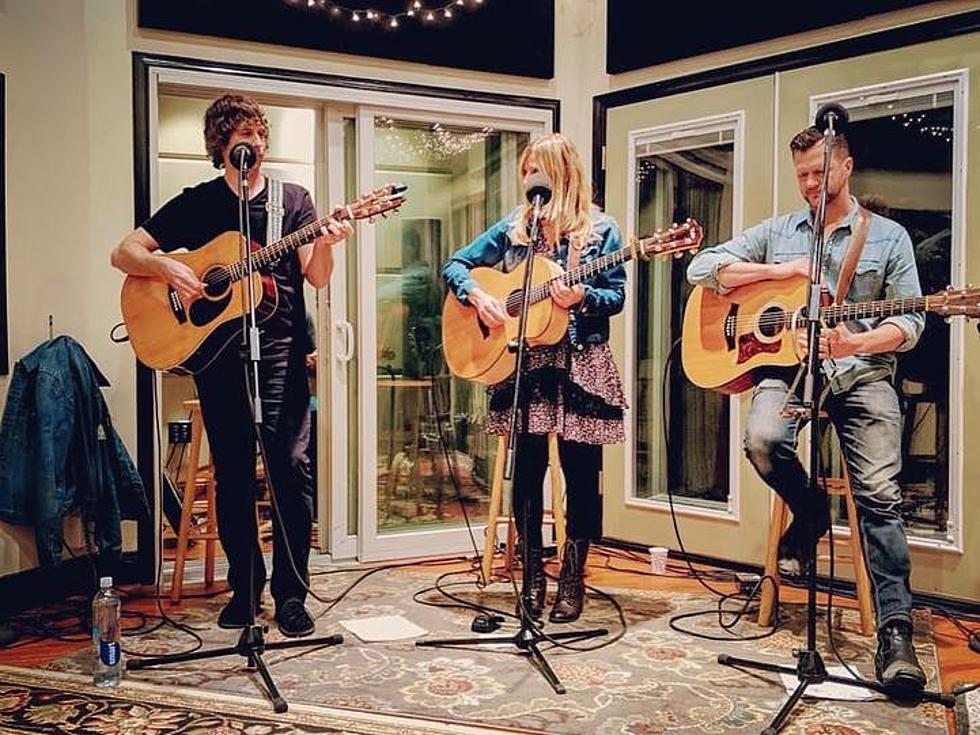 Lizanne Knott, Jesse Terry and Michael Logen, 'Learning to Fly' [Exclusive Premiere]
Courtesy of Michael J. Media Group
Americana juggernauts Lizanne Knott, Jesse Terry and Michael Logen have teamed up to release a brand-new album as a trio, and they're premiering their take on Tom Petty's iconic hit "Learning to Fly" exclusively for readers of The Boot. Press play below to listen.
Each an accomplished songwriter and musician in their own right, Knott, Terry and Logen combine their emotive voices to create laid-back, subtle Americana perfection. Knott's clear-as-a-bell vocals take center stage, with Logen and Terry lending strong harmonies.
The trio's take on "Learning to Fly" will appear on their forthcoming record, titled Sunset Avenue Sessions. It's the first of two Petty covers on the project; an equally compelling rendition of "Wildflowers," which also features Knott on lead vocals, is the other.
On Sunset Avenue Sessions, each artist takes a turn at the mic for lead vocals throughout the disc, while the other two round out the sound. The project was a natural convergence, even though each artist has found solo success.
"Working with Lizanne and Michael always inspires me, stretches me out musically and makes me want to explore new roads in my own songwriting," Terry says. "We're all very different artists, but there is a great synergy when we come together."
Sunset Avenue Sessions is set for release on Nov. 30 via Transatlantic Records.
Listen to Lizanne Knott, Jesse Terry and Michael Logen's "Learning to Fly"