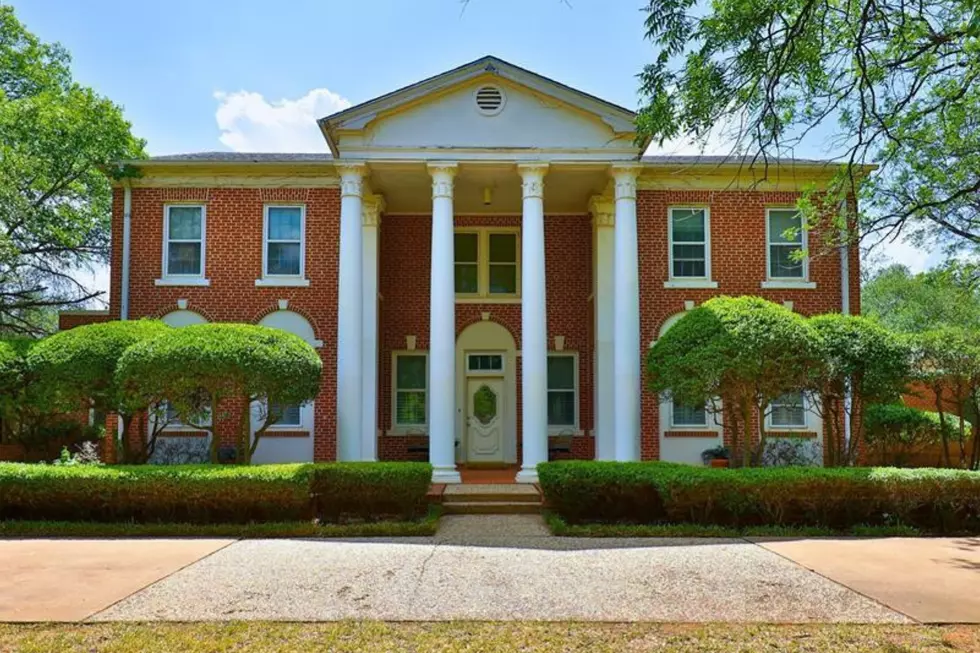 Live Like Royalty Own This 100 Year Old Piece of Abilene History
Patricia Knight, Better Homes & Gardens Real Estate Senter, REALTORS/Redfin
It's finally for sale and I have not won the lottery yet, I say that because this is my wife's dream house that she fell in love with some 30 years ago when she first saw it. I've always promised her that the day I win the lottery I'll buy it for her. Now, this 100-year-old beautiful historic mansion on Sandpiper Road in Abilene just went up for sale.
I know that we all have dreams of owning a breathtaking home like this, and we make promises to one another, but when this bad boy came up for sale I had to look at it, thank goodness that the real estate company Redfin and Patricia Knight, Better Homes and Gardens Real Estate had posted the listing with lots of beautiful stunning breathtaking photos.
LOOK: This 100-Year-Old Abilene Mansion Is Really Elegant
Okay, here's the lowdown on this massive mansion, if you would to see the home and/or take a tour you'll have to make an appointment with the real estate company. Nonetheless, these photos give you a perfect idea of what it's like to live in a home that's over 7,000 square feet and surrounded by gigantic oak and pecan trees.
They recently updated and installed a state-of-the-art kitchen 
The Sandpiper Mansion (that's what my wife and I have been calling it for years) has its own gym to work out in, a sitting room to relax in, a state-of-the-art kitchen, and bedrooms both downstairs and upstairs. Who would think that a 100-year-old piece of Abilene history could remain majestically beautiful after 100 years?
But wait, there's more, according to the listing this stunning palace has the following:

its own private cul-de-sac
5 bathrooms with each having a private bath
The main bedroom suite is downstairs complete with a sitting area, a spacious bathtub, private toilets, a walking shower, a huge custom closet
3 car garage with a rear private entry
A 6 burner professional stove, built in oven and microwave
A full basement
A large circle drive and access to Lytle Lake
Source: Patricia Knight, Better Homes & Gardens Real Estate Senter.
So, as soon as I win that Big Lottery jackpot, I'll be contacting Redfin and hiring movers. Nonetheless, I am really impressed at how well-kept this 100-year-old Abilene mansion is. I can just imagine having birthdays, Mother's Day, Father's Day, and all holiday dinners with the family there.
Finally, the big red mansion at 1734 Sandpiper Road will set you back $1,195,000.00 and if you finance it's only about $8,200 a month. Source and listed by Patricia Knight, Better Homes & Gardens Real Estate Senter, REALTORS/Redfin.