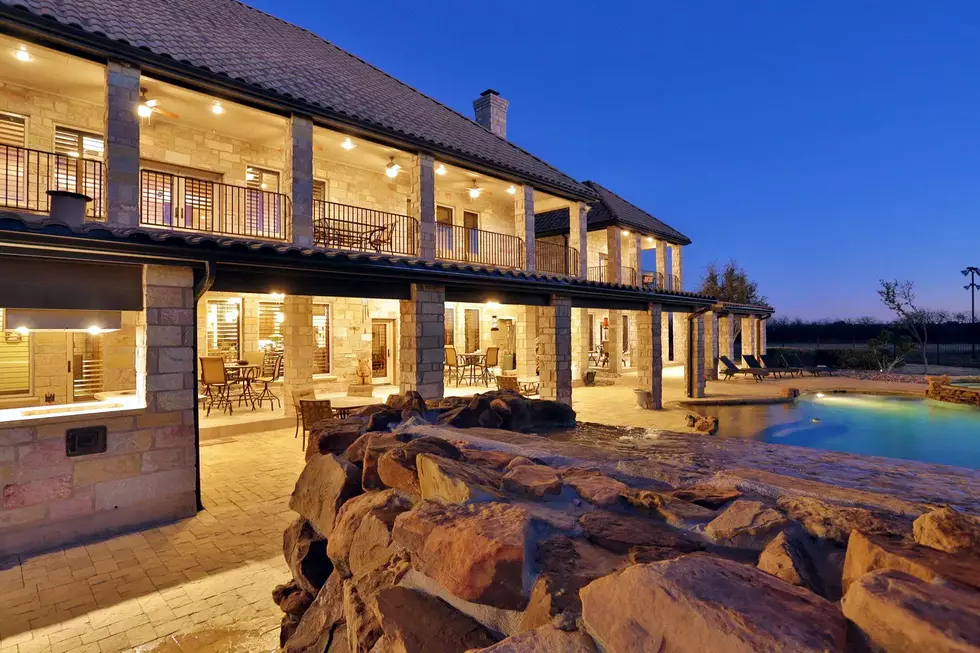 You Can Live Like A Texas Billionaire Just Minutes South Of Abilene
Photo by: Airbnb /
Have you ever dreamed of living like a billionaire? Not like a millionaire or a really wealthy Texas cattle rancher, but like a true Texas billionaire? If the answer was yes to any of those, then get ready because you have a chance of living like a billionaire and you don't have to spend a billion dollars to do it either at this Airbnb.
While most billionaires purchase a big fancy house and then move into it to live life forever. Better yet, this Texas billionaire lives in his home, and when he's not there they rent it out as an Airbnb. Do you know what the craziest part is? I didn't know this place existed and it's just 15 minutes south of Abilene. The Rusted Oaks Estate is in the city of Ovalo and offers some incredible amenities.
This billionaires mansion has over 6 bedrooms and can accommodate 30 guests
Their ad reads "bunk like a billionaire" and after looking at all these photos you will understand why it's "bunk like a billionaire" the home can sleep up to 30 guests. It's on a gorgeous 300+ acre ranch offering endless extravagant amenities.
Inside you'll find a mesmerizing grand entrance, with a chandelier as the main focal point between the two grand staircases. there are several luxurious living areas to accommodate your 30 guests. Plus there are sitting and dining areas outfitted with some bougie high-end furnishings.
LOOK: You Too Can Live Like A Billionaire In This Awesome Estate
This billionaires mansion comes with lots of bedrooms, and lots of bathrooms. Plus, lots of great bar spaces and outdoor sitting areas to take in those beautiful sunrises, sunsets, and the incredible West Texas scenery.
Everyone will be totally engaged with all the entertainment amenities this West Texas billionaires estate mansion has to offer. Whatever event you are planning a family reunion, a wedding, or a business meeting be sure you call plenty in advance to reserve your spot in order to get the date you want because this place is so incredible it's bound to stay busy.
I can only dream of living in an awesome place like this, and the photos tell it all. If you're planning on reserving a spot at this Airbnb Estate the cost is about $2,000 a day, and don't forget to invite me, enjoy!
LOOK:! These Are Pools One Can Rent By The Hour In Abilene And Texas
LOOK: Famous Historic Homes in Every State