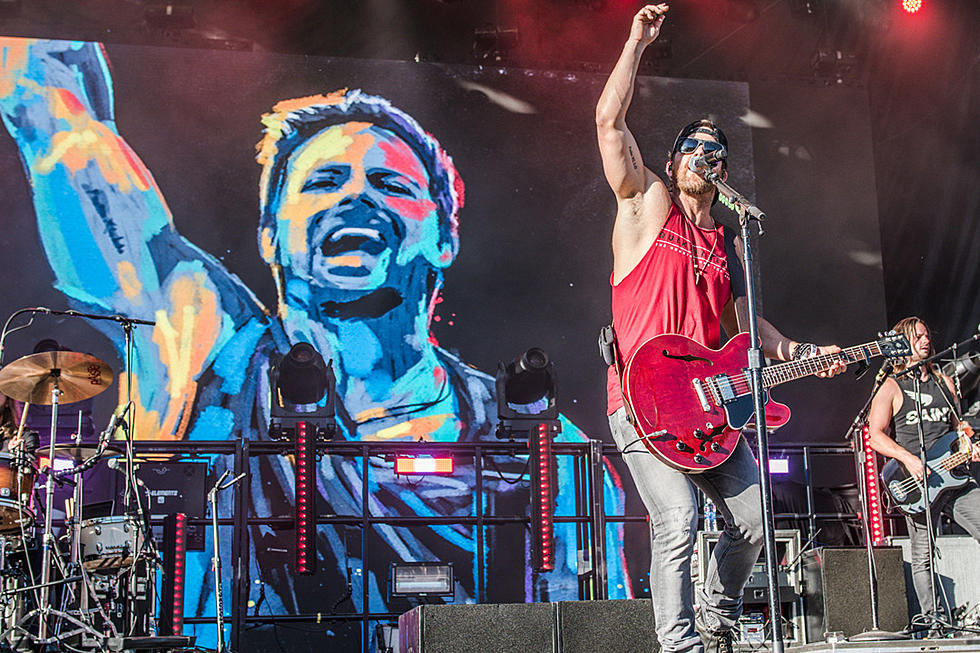 Kip Moore's Plead the Fifth Tour Includes Drake White, Jordan Davis
Patrick Tewey
Kip Moore shared his fall 2017 tour plans on Friday (Aug. 11) with the announcement of 15 shows on the Plead the Fifth Tour.
Drake White and Jordan Davis will join Moore for a tour that will begin on Oct. 19 in Bowling Green, Ohio, and wrap Dec. 2 in Columbus, Ohio. The name comes from the first track on Moore's new Slowheart album, available Sept. 8. The "More Girls Like You" tells Taste of Country he and White have been talking about touring for years.
"I think we're cut from the same cloth," he says. "We share the same kindred spirits."
"I think there will be a lot of collaborating on the road for the first time," he adds. "I think there will be a lot of us singing on stage together. I think it's gonna be a brotherhood of bands and I think you'll feel that at the show."
As for Davis, Moore says he's a fan and is looking forward getting to know him better. The "Singles You Up" singer is a country newcomer, while White and Moore are more established live performers. Headlining a tour is nothing new for the "Hey Pretty Girl" hitmaker. When called upon to close the 2017 Taste of Country Music Festival in June he proved his live show is as good as any artist who is booked to close major festivals.
Kip Moore's 2017 Plead the Fifth Tour Dates:
Oct. 19 — Bowling Green, Ohio
Oct. 20 — Elkhart, Ind.
Oct 21 — Niagara Falls, Ont.
Oct. 26 — Pittsburgh, Pa.
Oct. 27 — Grand Rapids, Mich.
Nov. 2 — Madison, Wisc.
Nov. 3 — Indianapolis, Ind.
Nov. 4 — Detroit, Mich.
Nov. 15 — Clive, Iowa
Nov. 16 — Wichita, Kan.
Nov. 17 — Austin, Texas
Nov. 18 — Fort Worth, Texas
Nov. 30 — Norfolk, Va.
Dec. 1 — Northfield, Ohio
Dec. 2 — Columbus, Ohio
Kip Moore Does a Pretty Great Impression of Another Country Hitmaker