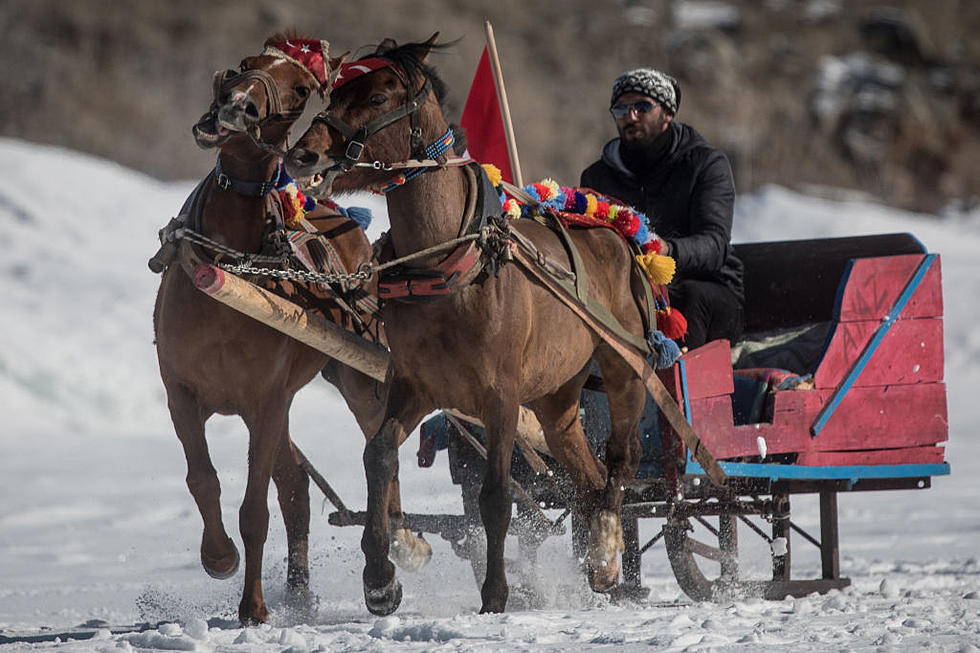 "Jingle Bells" is Now a Racist Song, What's Next?
Chris McGrath / Staff, Getty Images
Christmas is over, but the woke left never stop. A few years ago, it told you that "Baby it's Cold Outside" was about holding a woman hostage and they even made an alternate version. Now, according to a Newsweek article, "Jingle Bells" is racist and Council Rock Primary School in Rochester, New York has banned it. Only New York and California could be so woke. 
The school took the view of the racist imagery from a 2017 article by Kyna Hamill who looks back at the origin of "Jingle Bells" as a "'a product of the minstrel stage in Boston' during the mid-1800s." Allison Rioux, the assistant superintendent for curriculum and instruction at Brighton Central Schools, told the Rochester Free Beacon, "some people 'suggest that the use of collars on slaves with bells to send an alert that they were running away is connected to the origin of the song 'Jingle Bells.'' Rioux added that the school was 'not taking a stance' about the lyric's meanings, but 'we do feel strongly that this line of thinking is not in agreement with our district beliefs to value all cultures and experiences of our students.'" 
Even more interesting is that Kyna Hamill, who wrote the 2017 article, stated that she did not find any connection to bells and slaves in her research and that she never intended for people to stop using the song. She even suggested that the schools should give a "well referenced" source for their claims. 
There will be no end to this. Christmas has become a target of the left and they will continue until they can get rid of it, and everyone is saying happy holidays instead of Merry Christmas. It is not Christmas that they hate, just the reason we celebrate it. 
10 Facts About Prairie Dogs That You Might Not Know
Prairie dogs might as well be the official animal of Lubbock. Here are some fun facts about the plump little critters.
Texas Crime Statistics By City
Check to see how crime compares in your city versus elsewhere.