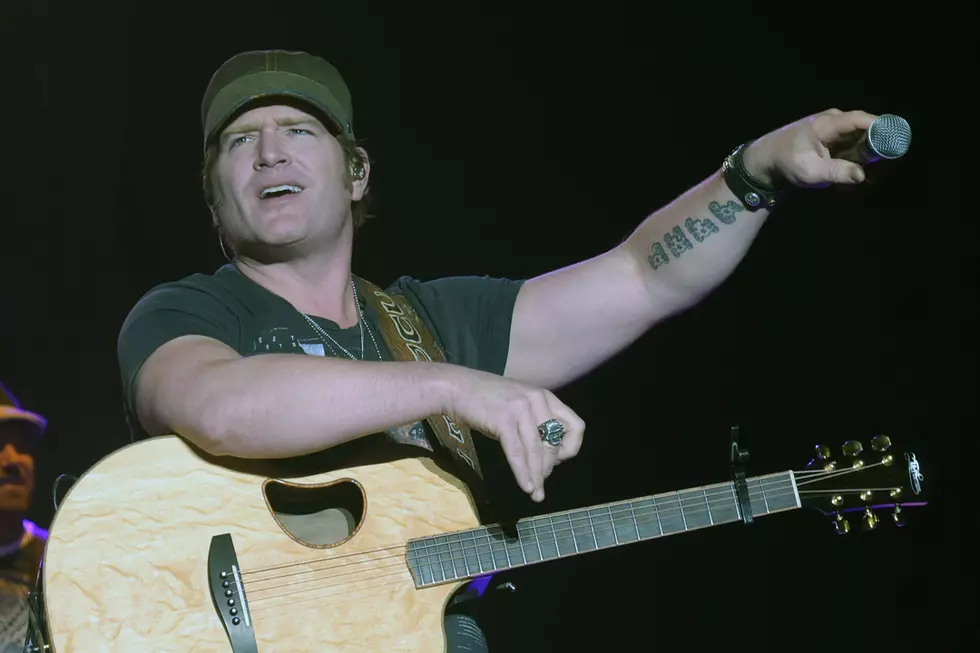 Jerrod Niemann Books Intimate Tallboys and Short Stories Tour
Rick Diamond, Getty Images
Jerrod Niemann is ready to get back to his roots and get back on the road for his headlining Live in Concert: Jerrod Niemann Tallboys and Short Stories Tour this spring.
The run will hit intimate venues and bars across the country. The setlist will include Niemann's hits from his nearly decade-long music career, including his latest single "Old Glory." The singer will also be adding classic country covers to his sure to be jam-packed set. If there's one thing you can expect from a Niemann show, it's that it is going to be a party.
"Old Glory" was written to be an anthem for patriotism, inspired by Niemann's multiple USO Tours. His last album This Ride features the uplifting duet "A Little More Love" featuring Lee Brice, and the iconic romantic story of "God Made a Woman." One can assume those hits will be on his setlist alongside his platinum-certified jam "Drink to That All Night."
Niemann first hit the country music scene in 2010 with his debut album Judge Jerrod & the Hung Jury, which featured his first No. 1, "Lover, Lover," and the gold-certified Top 5 hit, "What Do You Want."
Tickets for the 2019 Tallboys and Short Stories Tour go on sale on Feb. 1 10AM local time. A support act has not been announced yet.
Jerrod Niemann's 2019 Tallboys and Short Stories Tour Dates:
March 15 — Kansas City, Mo. @ Knuckleheads
March 16 — Indianapolis, Ind. @ 8 Seconds Saloon
March 28 — Lincoln, Neb. @ Bourbon Theatre
March 29 — Minneapolis, Minn. @ Varsity Theater
March 30 — Burlington, Iowa @ Burlington Memorial Auditorium
April 5 — Liberal Kan. @ Seward County Activity Center
April 6 — Sioux City, Iowa @ Anthem at Hard Rock Hotel & Casino Sioux City
April 20 — Star City, Ark. @ StarDaze Festival
May 4 — League City, Texas @ League City Music Festival
May 5 — Dallas @ Gas Monkey Bar N' Grill
May 11 — Isle of Palms, S.C. @ The Windjammer
May 12 — – Myrtle Beach, S.C. @ The Boathouse Waterway Bar & Grill
May 16 — Columbus, Ohio @ The Bluestone
May 17 — Chicago @ Joe's Sports Bar
May 18 — Champaign, Ill. @ The City Center
Please Enjoy Country's 100 Best Drinking Songs Responsibly: