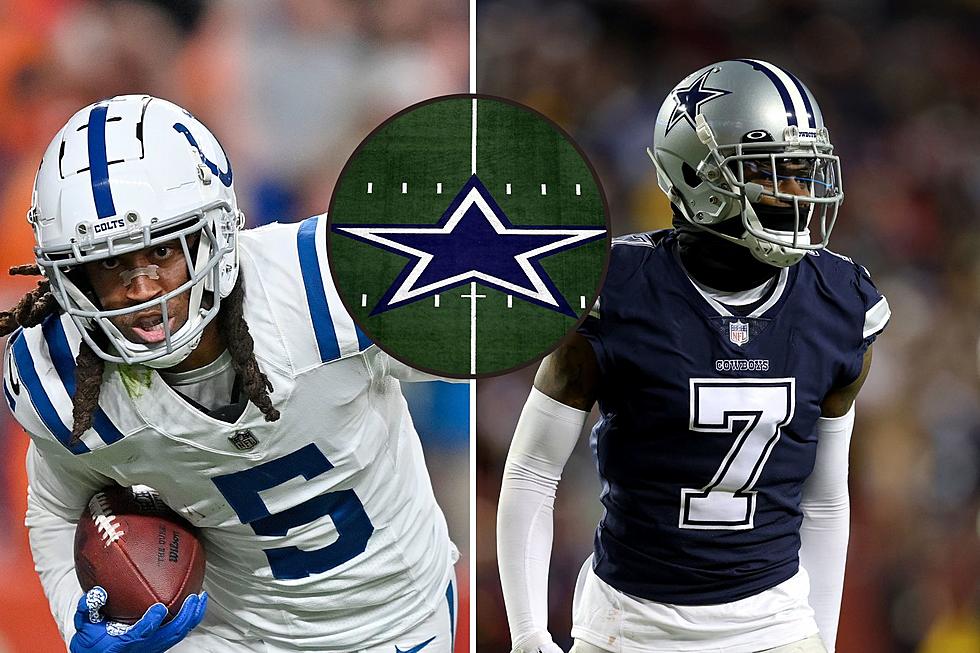 Do The Dallas Cowboys Have The Best CB Duo in the NFL?
Photo: Getty Images/Canva
The Dallas Cowboys have been pretty busy this offseason bolstering a roster that fell short in last year's playoffs. Part of the changes includes adding star cornerback, Stephon Gilmore to the mix with Trevon Diggs, which quite possibly makes the duo one of the best in the NFL.
It's been a long time since the Dallas Cowboys had two premium cornerbacks on the same squad. Sure there have been some great ones over the years, but the last time the boys had two shut-down corners was when Deion Sanders and Kevin Smith were roamed the secondary.
The Cowboys signed former Colts cornerback, Stephon Gilmore in the offseason to pair with an already great cornerback in Trevon Diggs. The move added another stellar pass defender to an already potent defense, perhaps making the defense one of the best in the league, if not the best.
Pro Football Focus (PFF), has ranked the current top 10 cornerbacks in the league and it looks like the Cowboys are the only NFL team to have two cornerbacks crack the list.
PFF ranked Gilmore and Diggs 6th and 8th respectively on the list. The website goes on to rank Gilmore first in man-to-man coverage while ranking Diggs second in zone coverage.
Even at his age, Gilmore is still an elite cornerback. Though he played for underachieving Colts last year, he still had a decent season giving up only two touchdowns while shadowing the opposing team's best receiver all year.
Diggs was much better last season in terms of not allowing as many yards as the previous year. His interceptions were down, yet he showed way more consistency while being a cornerstone of one of the league's best defenses.
All of this just hammers home the fact that the Dallas Cowboys definitely have the best cornerback duo in the NFL. I'm pretty stoked to see what this defense does in the upcoming season.
Go, Cowboys!
LOOK: Best Players Ever Drafted By The Dallas Cowboys