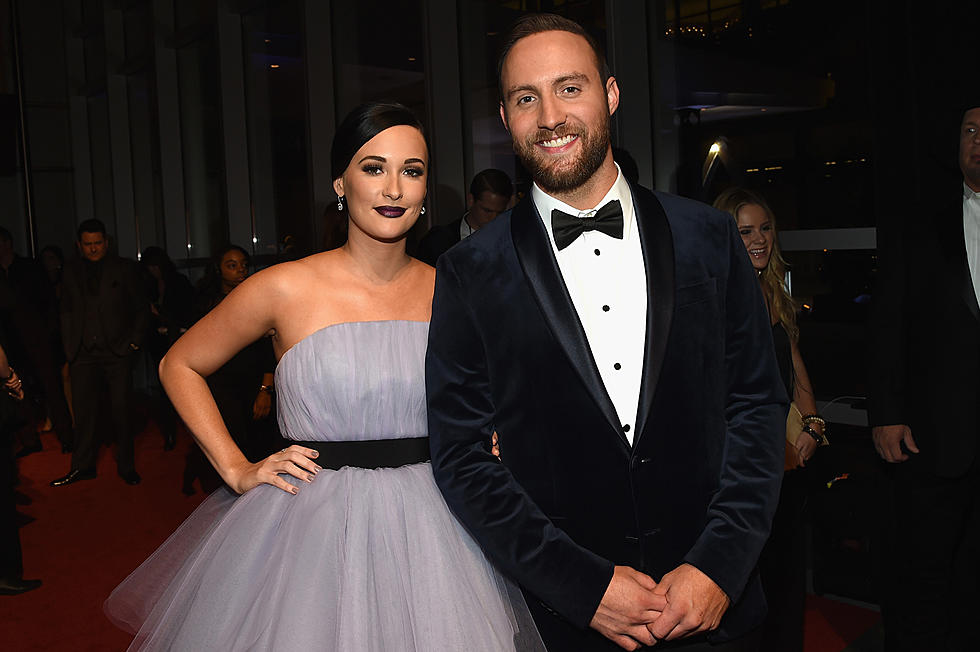 Kacey Musgraves on Finding Love With Ruston Kelly: 'It Was the Last Thing I'd Expected'
Rick Diamond, Getty Images
She was still getting over a bad breakup (Musgraves previously dated ex-bandmate Misa Arriaga) when she decided to attend a performance night at Nashville's Bluebird Cafe in March 2016 — a place she doesn't frequent.
Kacey Musgraves Was Best Dressed at the Grammys! 
The 61st Annual Grammy Awards: Best Dressed
"I was sitting by myself at a table. Ruston played his first song, and I was just stunned by everything in it — the words, the melody, what he was saying. I was just sitting at this table, crying," she recalls. "When it was over, I went up and introduced myself. I said, 'Hey, I don't really ever do this, but here's my number; I really wanna write with you.'"
That writing session didn't end up happening until a few months later, and she considered canceling because she didn't want to write with someone she "didn't really know."
But ... "The second Ruston walked into my house, I felt like Dorothy when the colorized part happens in The Wizard of Oz," Musgraves says, describing the feeling. "We didn't even write a song. We just talked, and talked, and talked. He didn't leave until like 3AM. It was the easiest, most natural thing in the world — and I didn't want it to stop."
Musgraves says that love — real, trusting love — has changed the way she makes music. "I'm living in a much more positive light now," she acknowledges. "It's maybe opened my heart a little. And I realized maybe I've been a little over-[self]protected. Maybe I can let loose a little more, trust more in the songs, what I have at home and out here."
More Great Country Loves Stories to Make Your Heart Happy