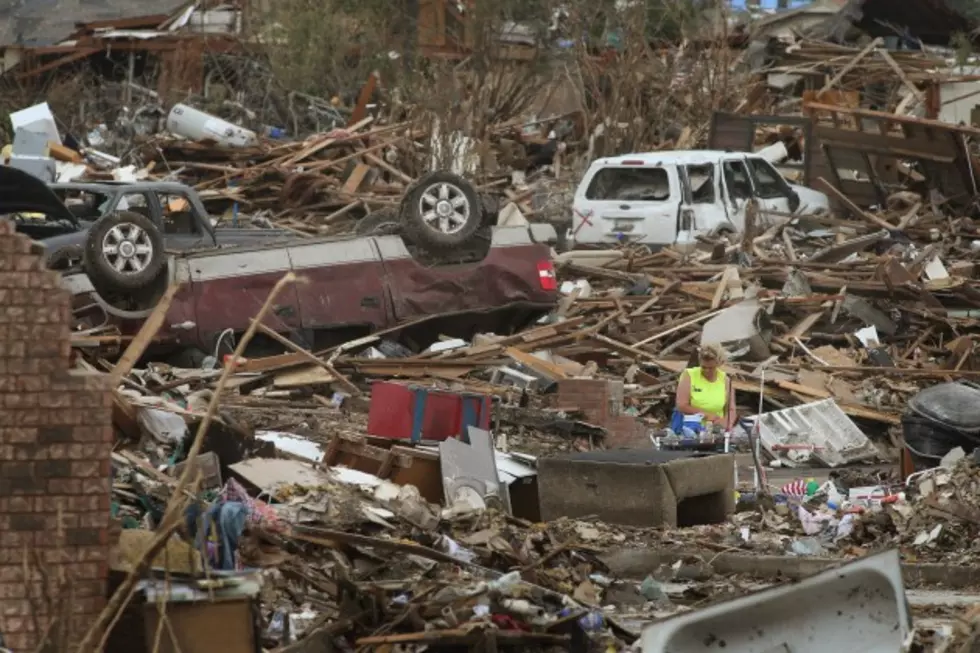 Enhanced Fujita Scale Rates the Strength of a Tornado
Scott Olson, Getty Images
During tornado season, you hear the term EF or Enhanced Fujita scale all the time. If you're not sure exactly what that is, here's a full explanation.
EF stands for Enhanced Fujita scale, which rates the strength of tornadoes based on wind speeds and damage that the tornado causes. According to the National Weather Service, the EF scale became operational in 2007.
The NWS is the only federal agency with authority to provide 'official' tornado EF Scale ratings. The goal is assign an EF Scale category based on the highest wind speed that occurred within the damage path. First, trained NWS personnel will identify the appropriate damage indicator from more than one of the 28 used in rating the damage. The construction or description of a building should match the DI being considered, and the observed damage should match one of the 8 degrees of damage (DOD) used by the scale. The tornado evaluator will then make a judgment within the range of upper and lower bound wind speeds, as to whether the wind speed to cause the damage is higher or lower than the expected value for the particular DOD. This is done for several structures not just one, before a final EF rating is determined.(via NWS)
Here is the EF scale used to determine tornado rating
EF 0 - 65-85 mph
EF 1 - 86-110 mph
EF 2 - 111-135 mph
EF 3 - 136-165 mph
EF 4 - 166-200 mph
EF 5 -  Over 200 mph
To get an idea of what an EF 5 tornado looks like, here is a video that shows the huge EF 5 tornado that dropped in Moore Oklahoma on May 20th of 2013.